San Antonio. August. 110 degrees. Time for Sea World.
I had been to Sea World before, years before. You might make the same mistake I did in thinking that it's all about the Shamu, or at the very least the dolphins. Nope, that's just the marketing machine grinding away. The real stars are the Sea Lions. No argument. I was seriously impressed.
Ok, it wasn't all about the Sea Lions. The girls were buying into the dolphin hype.
The dolphins were pretty cool, but CB took me into another exhibit that I wasn't so wild about.
CB thought the jelly fish and sting rays were cool.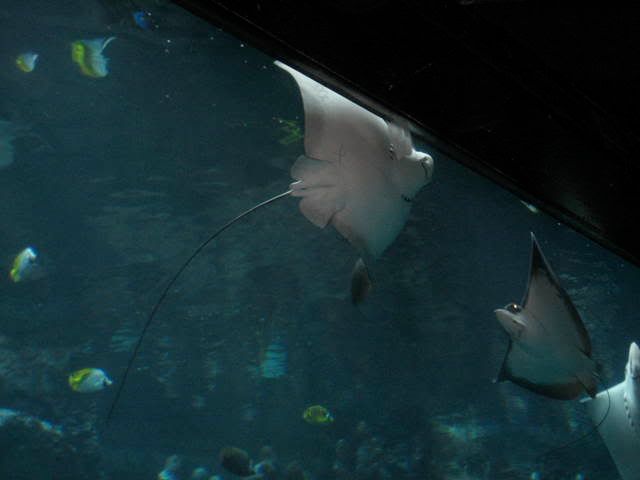 Daddy, on the other hand thought the whole thing should be renamed - Why I'm paranoid when I'm go wade fishing.
Did I mention that it was a 112 degrees. If you haven't been to Sea World, I think the best summary is this – one huge parking lot. Literally, we were traipsing across miles and miles of asphalt, often with CB in the stroller and MK on my shoulders. Then we saw it, an oasis in the concrete desert…the hospitality suite.
MK took it hard.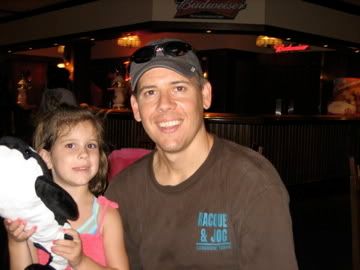 The only surviving pic of daddy from the trip.
The highlight of the entire trip. MK's first foray into cotton candy. Too bad we didn't save that until the end. Let's just say that it was her first experiment, but I'm seriously doubting it was her last…
MK there's this girl on top of this whale. MK it's like a 14,000 lb whale he hasn't eaten in a week – the girl looks nervous…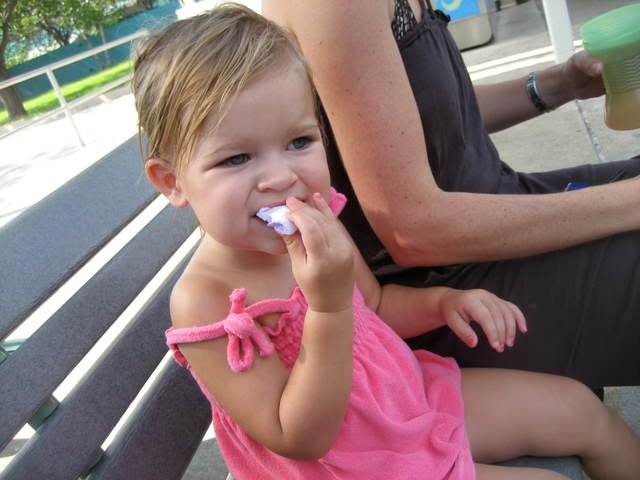 Never mind.