I've lamented the fact before that life with princesses is just…well, different. A birthday party in my day…Optimus Prime, Cobra, G.I. Joe – maybe a Star Wars cake if you were lucky. Not so much here.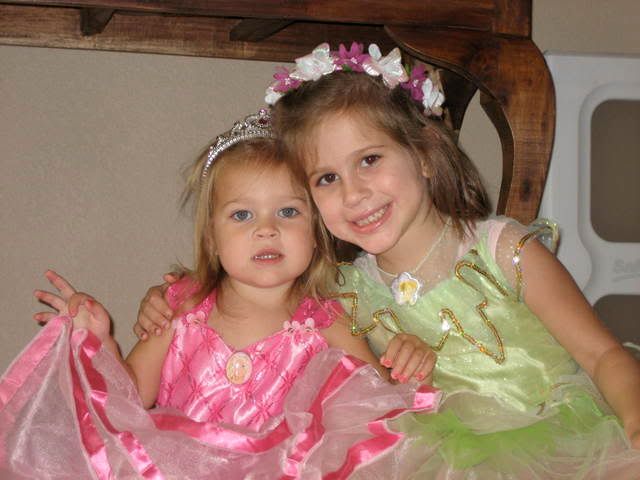 A Princess Party is a little more involved than that.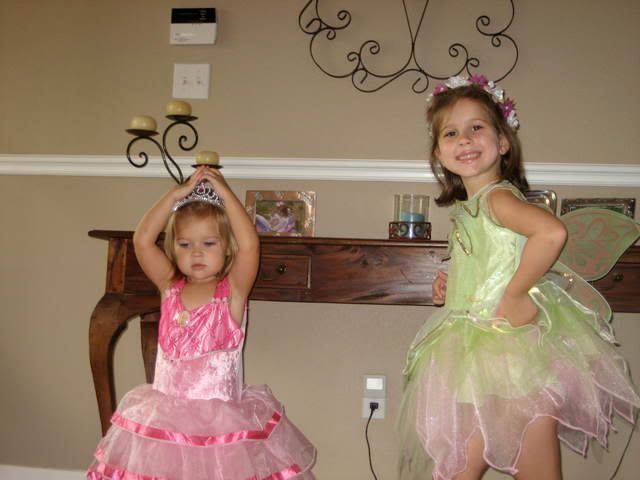 This requires some serious preparation.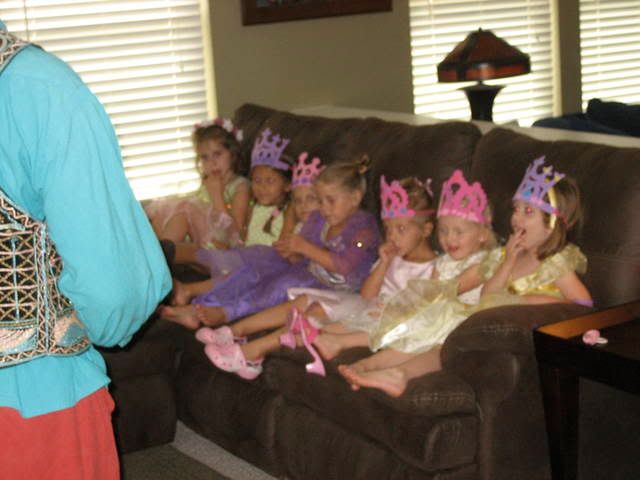 Quite a group. MK was overjoyed to tag along with big sister. She had never been to an official princess party, one with jugglers, costumes, and a nail salon. CB wasn't sure how she would react.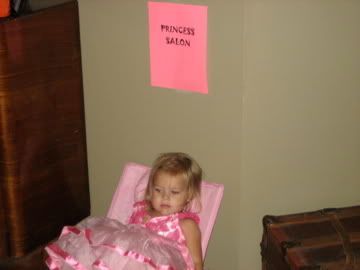 No worries.