Several years ago, my parents were living in Temple, TX and just happened to run into Lola and Allison.  A friendship was born, and allegedly so was I (another story altogether)
Fast forward some thirty odd years and here they are again at our home, just a little south of Temple, and now they're visiting my children.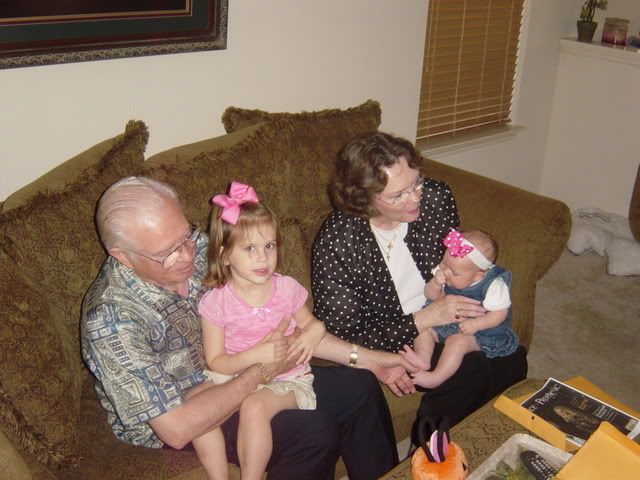 The only things that have changed are the names, thanks to Miss CB.
She was thrilled to see "Pa Pa B" 
CB was so excited, she even let "Wowa" hold little 'sis.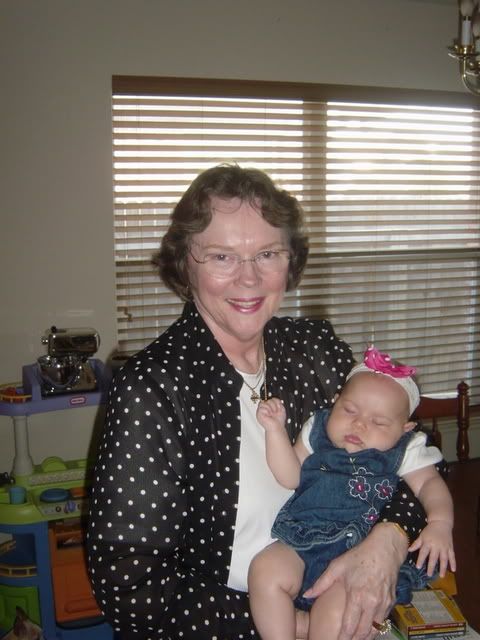 Hasn't lost her touch…