Halloween is upon us, and nothing puts you in the mood quite like "Pumpkin Popcorn Marshmallow, Candy, Something or Other Treats" 
Nana Jane brought the ingredients and CB supplied the enthusiasm.
The first step was to pop the popcorn, that was amazing enough for CB.  The second step was the most difficult – trying to keep CB and Grandpa away from the popcorn.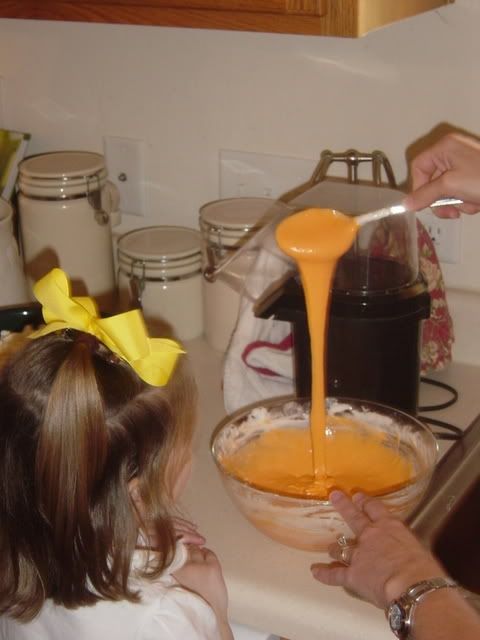 This was the one that brought the house down .  CB was in absolute shock at the existence of Orange Popcorn
Three generations hard at work
The finishing touches.