It rained hard last week.  While I spent the better part of the morning sliding around the highways and bemoaning the fact that no one around here ever seems to have driven in the rain before, CB had a slightly different experience.

She ran and danced in the rain.
Could there be anything better…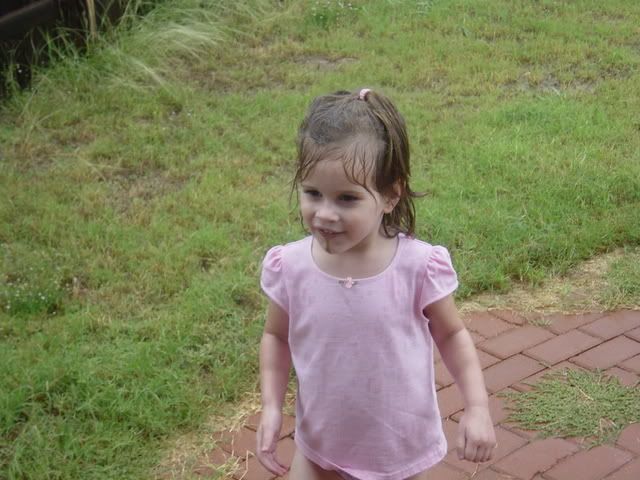 Apparently there is.  Eating chocolate while playing in the rain.  Good Times.
I guess it's like everything else, a rainy day is all a matter of perspective