I must have heard that phrase a thousand times yesterday.  Definitely a good sign.  I can highly recommend the Elgin Pumpkin patch.  www.elginchristmastreefarm.com
I know there are several Pumpkin patch activites in the area – but this one came highly recommended and I can see why – we had a great time.

The obligatory photo-op.
There was certainly no shortage of activities.  Hay rides, face painting, hay maze, pony rides, live music, and rubber ducky races- more on that later.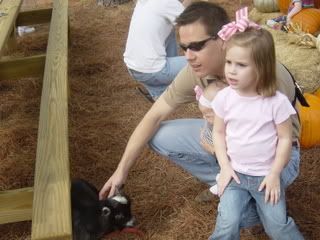 We almost had Mommy convinced to take this little guy home.
Now, the rubber ducky races.  Pretty ingenious.  They had a series of PVC pipes set up with an old-fashioned water pump at the top of the pipes.  You picked out  a duck, pink of course, and the faster you pumped the water, the faster your ducky moved.
It was all fun and games until a competitor showed up, then CB went into her "PaPa on the back nine" mode.  The girl's a grinder…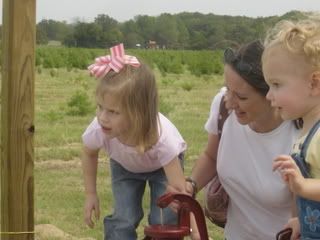 Eyes on the prize.
From there, it was on to the face painting.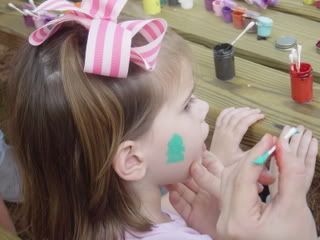 Since it is close to Halloween, CB opted for the Christmas tree…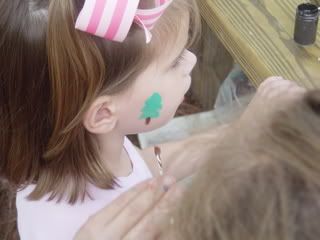 A little break in the action for CB to tend to the "Back 40″

No pumpkin patch would be complete without a visit from "The Great Pumpkin"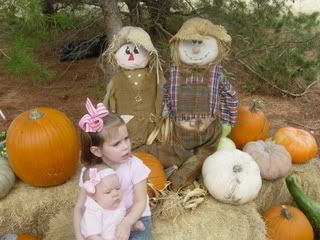 All in all a great experience, and we even got a preview of our christmas tree.  We'll definitely be back in December