This is my official birthday week, so the parents came in for a little early celebration.  A real birthday celebration, for me, at least, means only one thing – Buca!!!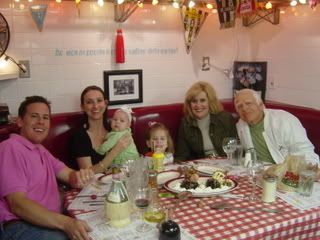 I've spent many a birthday at Buca, but tonight was special as we got the "Best Seat in the House".  There's one booth in the kitchen, and they're not kidding, when they say in the kitchen.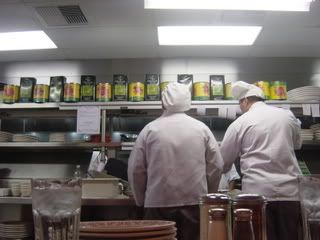 The view from the booth – by the way – this was taken by CB, she's become quite the shutterbug lately.  On a Saturday night, with plates banging and the kitchen manager barking orders – let's just say it's the perfect place to sit with 2 little ones. Plenty of action.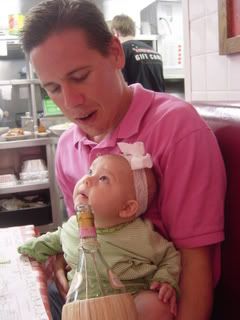 Hmmmm…if the old man nods off for a second, this bottle is mine!