After much fan fare, it's now time for the first, official appearance of Strawberry Shortcake and her little sister, Apple Dumplin…
Close up of Miss Flavor-Flav…, er, Apple Dumplin.
One of the best things about our neighborhood is the sheer number of kids.  We were able to round up a halloween posse in a matter of seconds.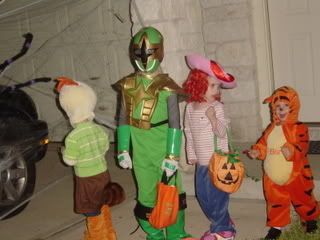 Miss CB Hanging with the Big Boys.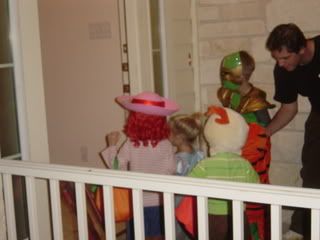 This was the first "official" trick or treating run for Miss CB.  However, with massive amounts of candy available, much like her mother, she caught on quickly.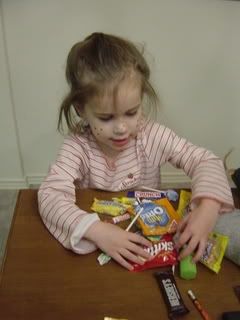 When you're this cute, the spoils of victory come easily