It's times like these that get you misty…especially when it's the baby of the family. One day she's sitting up, the next she's walking down the aisle.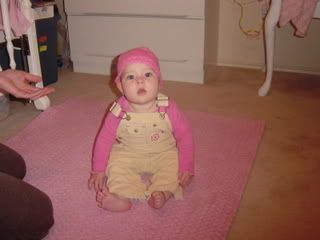 Ok, so maybe it's not that bad, but Little Miss MK has really started sitting up on her own.
Although, I don't really think it's that fair, as she does have a pretty serious center of gravity to work off of.