New Years Eve, what a time for….well nothing really.  However, the girls thought it was a perfect time for some smores, and I certainly can't argue with that.
We do have one little issue.  No fireplace. 
However, when you've got a three year old that's been promised smores, you do what any dad would do…improvise.  It's amazing what you can do with a stone, a can of sterno and some bbq untensils.

Might have gotten it a little too close to the can.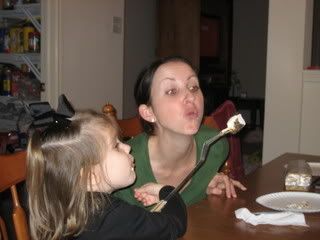 Granted, it might not be the Rockwellian portrait of roasting marshmallows over the fire, but as long as the marshmallows get done, I don't think it matters if you're burning newspapers in the sink…
Which, come to think of it, would make the whole event a little more exciting… If I can talk Al into that, I think we might have some exciting pics forthcoming.