Seriously?  Probably the first thing that comes to your mind when you see the title.  B-Dazzler.  Who uses that?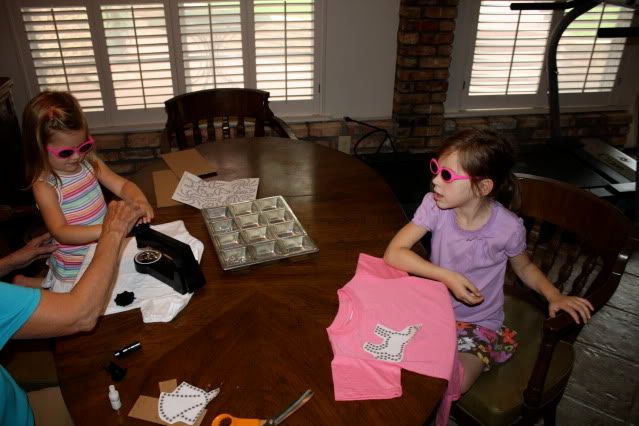 Apparently, my mother and daughters.

MK is learning early that when working with Nana, safety is always a priority.  She's also learning that Nana's idea of safety goggles might be a little left of center.