It was  Saturday night.  Close to sunset and absolutely gorgeous weather.  We were going through our normal rundown of where and where not to eat.  I mentioned The County Line and CB was suspicious.  However, once I got through outdoor seating and live music she was on board.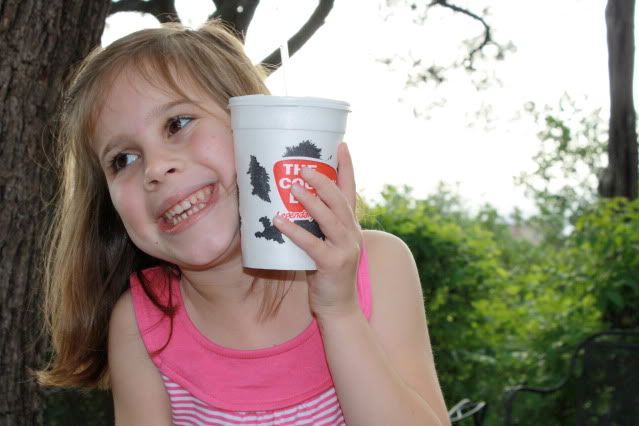 Apparently, enough to do some product placement.  It was a perfect night.  Great weather, great music, and incredible food.  Not to mention a tag along with a couple of my favorite ladies.
The thing is, that was a couple of months ago, and CB is obsessed.  We can't mention food without her piping up about the County Line.  We were in the Chick-fil-A drive through last week when I asked CB what she wanted.
"County Line sounds good."
Not exactly what I was thinking when I asked nuggets or sandwich, but I got the point.  She's even started getting online and giving me a rundown of any upcoming bands at the Line.
What can I say?  My little tofu, hippie chick has fallen hard – a testament to the power of Ribs.