I've long lamented the fact that girls toys leave a lot to be desired.  However, I never knew that Tinkertoys were gender specific.  I spent hours building an island fortress, complete with cannons, a working drawbridge, and a roving howitzer.  Those days are long gone…
When you're stuck with neon pink and turquoise, you play the hand you were dealt.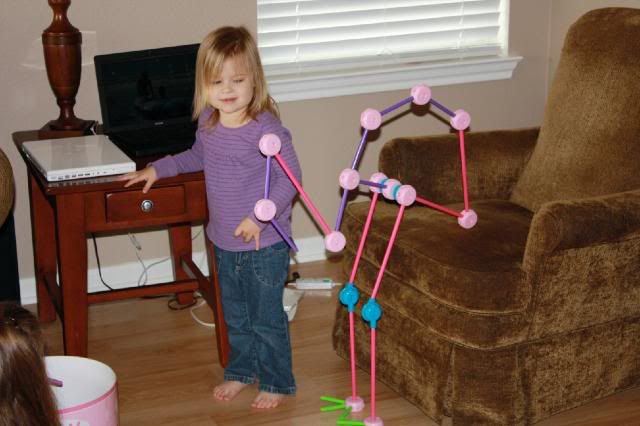 I will have to admit, the flamingo turned out pretty sweet.