He's thought about it, dreamt about it, even trained for it his whole life.  Who knew that with one visit from Uncle Dan, it would be a dream realized.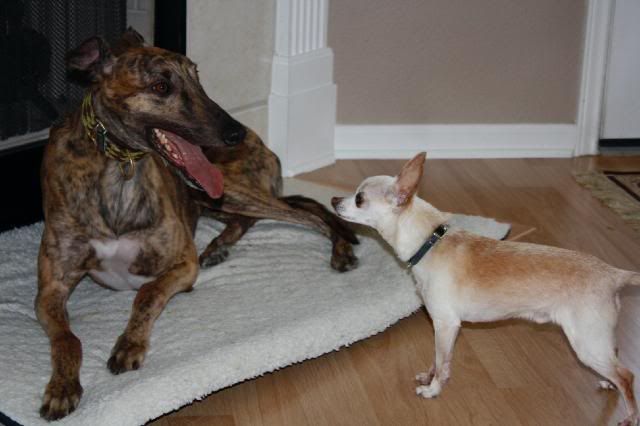 Seve's finally going to get to run with the big dogs.  Sure he's captured squirrels in his prime, but a squirrel is no Greyhound.  Seve might be giving  up 60-70 lbs., and quite a bit of reach, but like anything in life, it's all about the attitude.  Eyes on the prize.  Stay focused.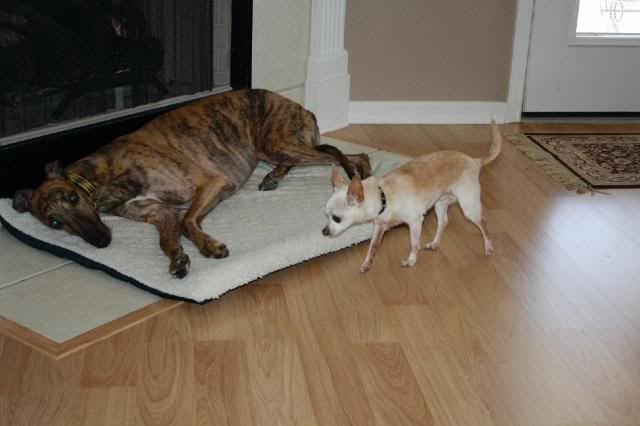 And like that…it's over.  It's like thinking you've drawn Sabatini in the first round and then watching Tiger walk up to the tee.  I knew I was on to something when I tagged my first born Seve.