Where to begin?  The lead up to Christmas day always starts with a modeling session?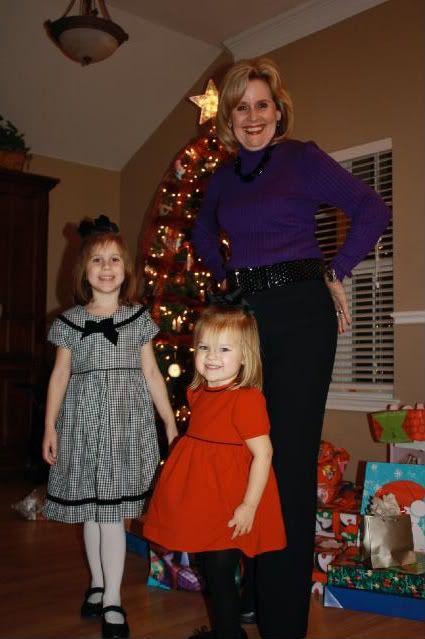 Prepping for church on Christmas Eve.  CB already has the footwork down.
The girls opened a few presents Christmas Eve including some new robes.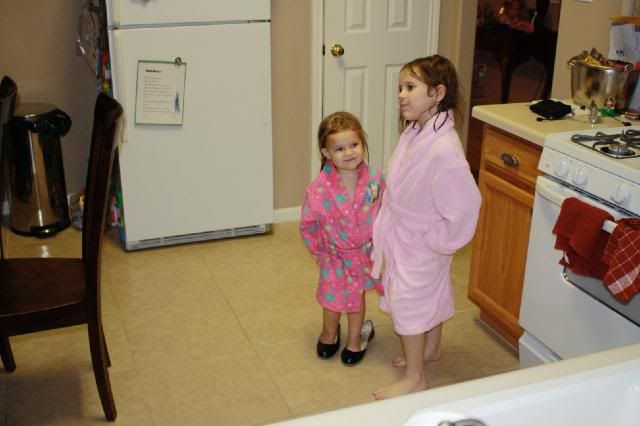 Maybe Nana Connie is having a little too much influence on MK's fashion sense.
After an eternity of finally getting the kids to bed – the real Christmas Eve ritual begins – transforming your den into some sort of sweat shop assembly line – complete with shoddy construction and angry employees.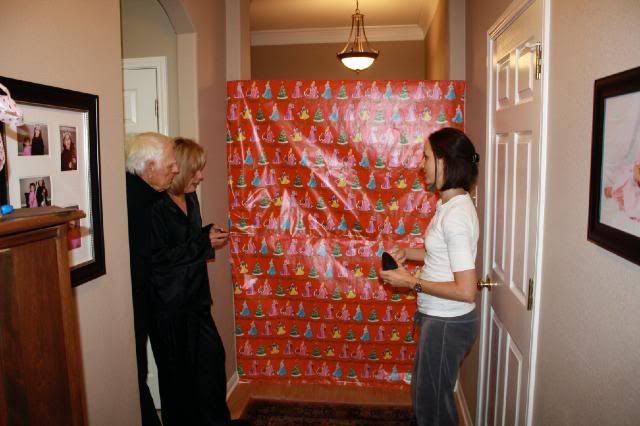 Al and Nana Connie came up with the "brilliant" idea of making the den a little more inaccesible until a more suitable hour on Christmas Morning – a good idea in theory.
"No, CB can read.  I'll just leave her a note saying not to go in until Mommy and Daddy are up."  PaPa mentioned that while CB may in fact be able to read the note, it would be a little difficult to read anything with MK hitting the wall at 40 mph.  PaPa was right.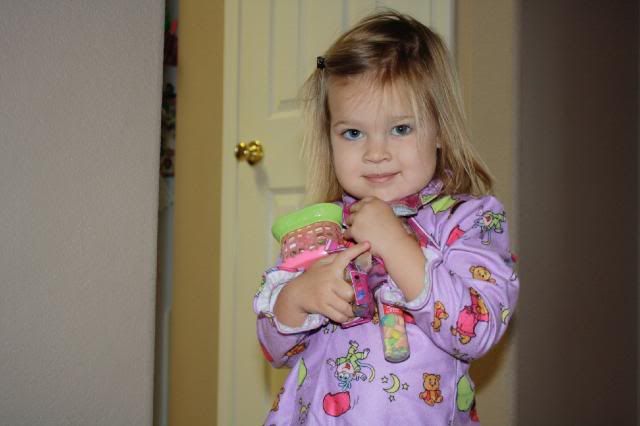 One of my favorites… MK was so thrilled with her early morning Stocking haul that she refused to put anything down.  Sure, there were more presents to open, but if she couldn't get to them with her toes or her teeth – then it would  just have to wait.
Al eventually convinced her to stray with the promise of  a princess dress…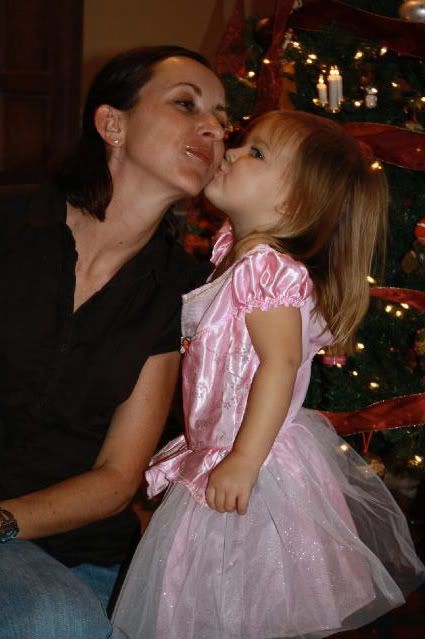 Needless to say, it was a hit.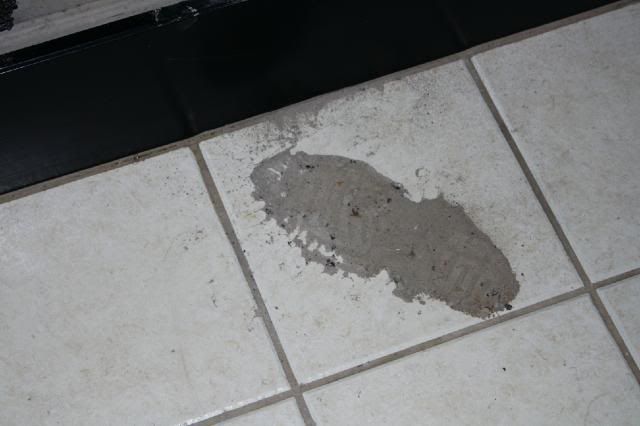 Incriminating evidence from the fireplace.
This might have been the one that put CB ove the edge.  She was simply amazed that such a thing existed.  She spent most of the morning wandering from the presents back to the footprint, looking up the chimney for any additional proof.  A nice touch, if I do say so myself.
All in all, a wonderful Christmas, aside from the fact that PaPa took me for two strokes a side in a little PS3 Tiger Woods action.  But, that's what New Year's Resolutions are for.