Seriously, 2 years of this is enough.  A girl can only be Strawberry Shortcake for so long.  In true CB fashion, she made up for it this year.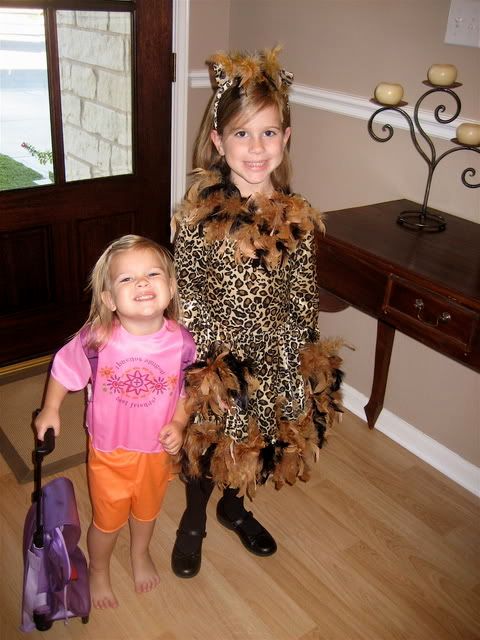 Costume #1 was the cat, and introducing Little Sister Dora.  Speaking of Dora, I tried to warn MK about looking that cute as Dora – it's a good way to get picked up by some wandering cowboy.
Mission accomplished.
" Get in the truck, girls.  It's trick or treatin' time."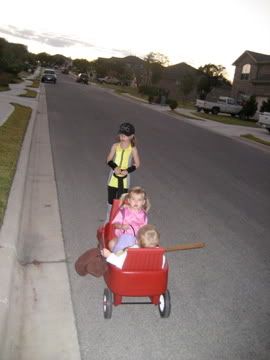 Big Sister, the race car driver, taking the lead on this one.
As a thanks to the Riegers for the Halloween Festivities, I offer the following tribute to "One of the Boys"…
[youtube=http://www.youtube.com/watch?v=PKvRDMBphTo]