Not to be outdone by Big Sis's celebration, MK had plans of her own for her birthday.
The day started early with some presents, specifically, a changing table.  Seriously, I've bemoaned the fact before, but our girls get the worst presents ever.  A Changing Table?  And the worst part of it, the girls loved it.  It was nothing but a non stop brawl for position at this thing.  Change the baby, feed the baby, bathe the baby.  You get the point. How could this be that much fun?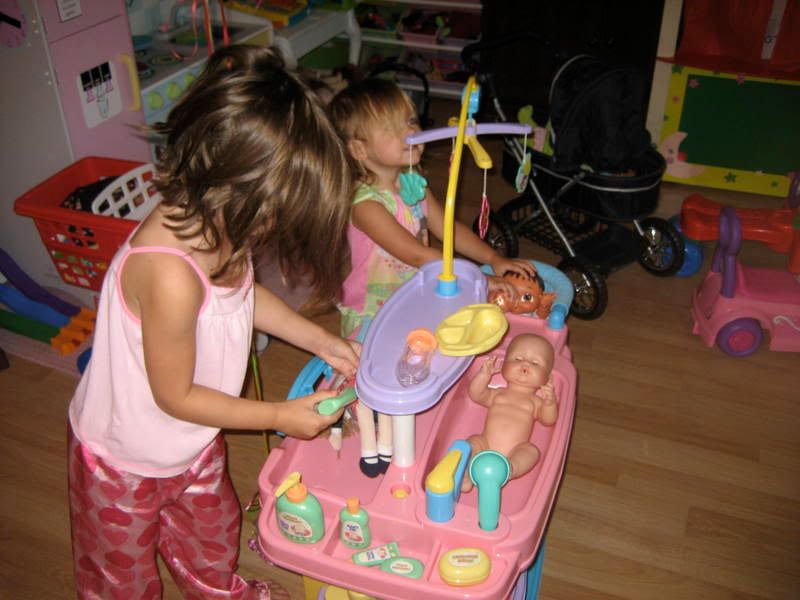 Big sis directing traffic.
With MK being such a fan of movies, and popcorn, her birthday choice was easy…
Kung Fu Panda.  A huge hit with everyone.  Especially Dad.
The one drawback was the stadium seating.  They need a weight limit on these things.  As in below 40 lbs, you might have some issues.
Birthday girl displaying some moves she picked up from the flick.  I know I've gone on some movie rants on the blog before, but Kung Fu Panda was not only the best animated movie I've seen in some time, it was probably the best movie I've seen this year.  One caveat, it probably helps if you're a Jack Black Fan.  I am, and this was a perfect vehicle for him.  Hilarious.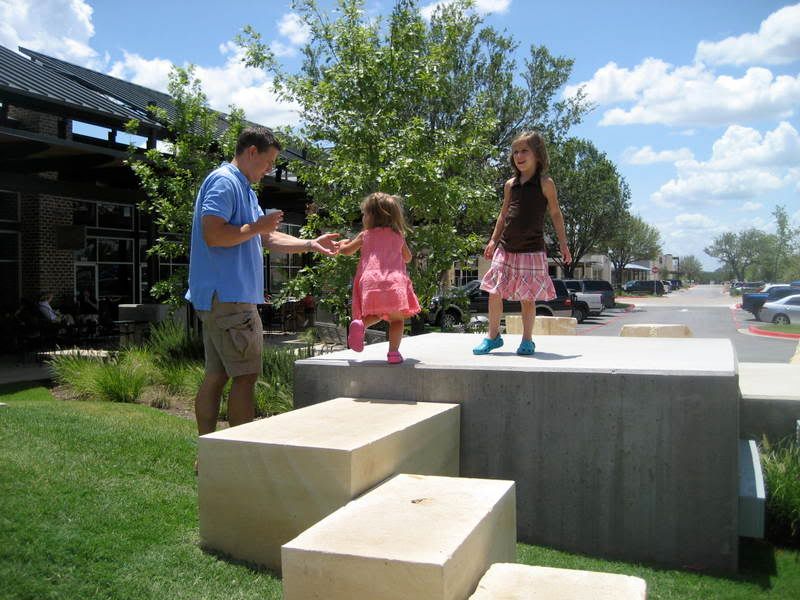 Some fun after the show.  Miss MK's favorite pizza place is Ruddino's.  Conveniently located just outside the theatre.  The girl can plan a day.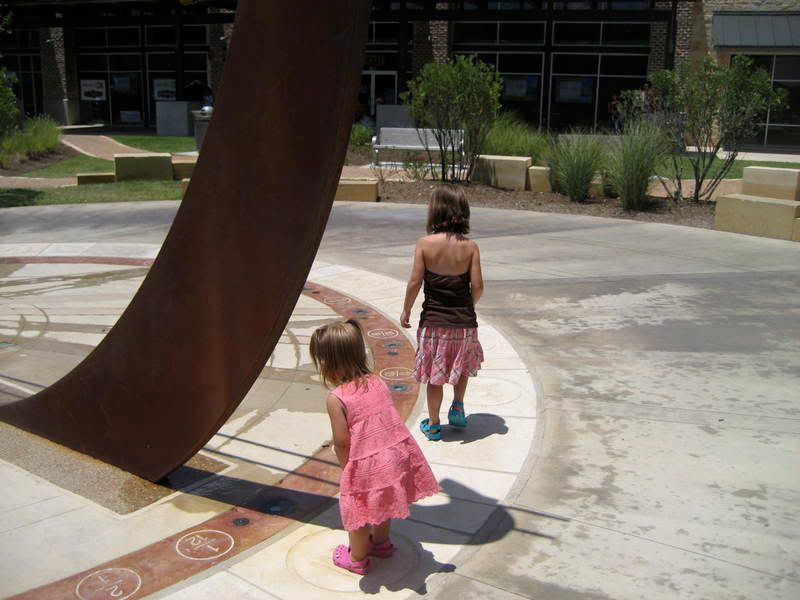 I don't know if it has more to do with the pizza, or the surroundings, but either way it was a great lunch.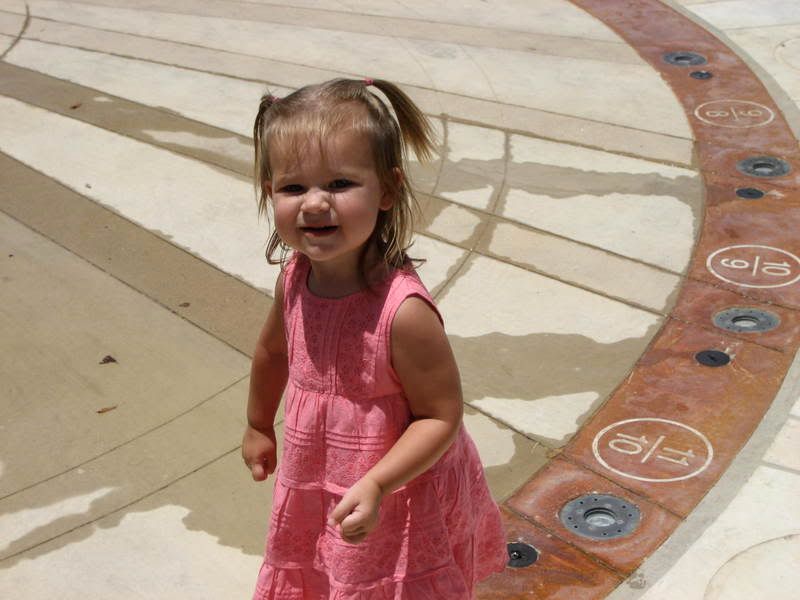 And now, for the highlights.  MK has an abnormal fixation with Dora.  Quite possibly, the most annoying cartoon around. I hear that this is just a stage for 2 year olds.  I'm praying it is.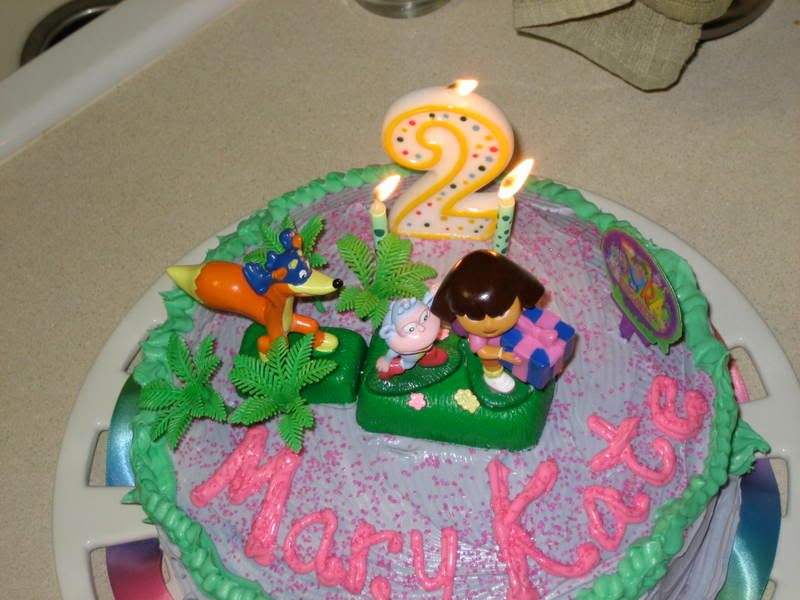 Mommy came through like a pro.  Her Dora creation received high marks from the judges.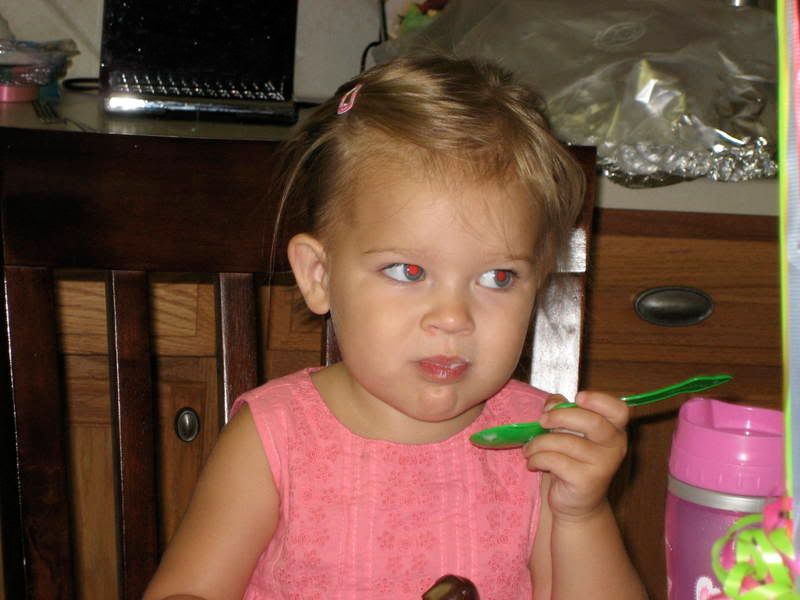 I don't know if it was just the excitement of the big day, or some prodding from big sis.  But MK felt she needed to dress things up a bit.
Like any good diva, MK knows it's all about the shoes.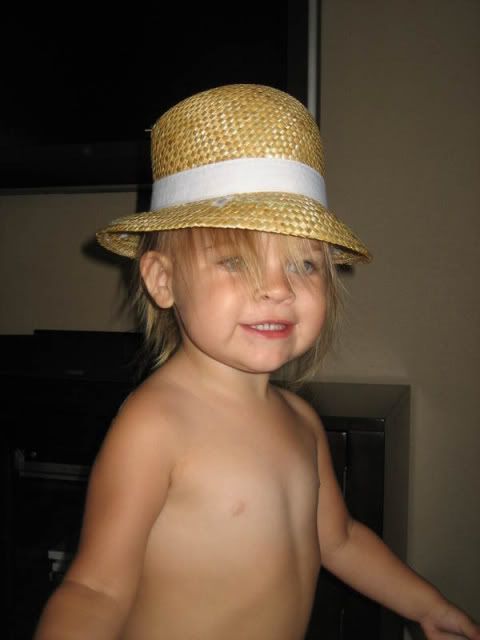 The shoes, and the hat.  MK has no problem rocking the summer lid.
Or the tiara.  Now, if we could just mix a shirt or two into the style.
For the big finale we headed to Crystal Falls golf course for the big Leander 4th of July Celebration.
Can't have a 4th celebration without glo-sticks.  CB found out the hard way that however cool the glo-sticks are, if you mess with them long enough, they will break, and leak.  MK didn't mind.  In fact, she thought that CB's glow in the dark skirt was pretty sweet.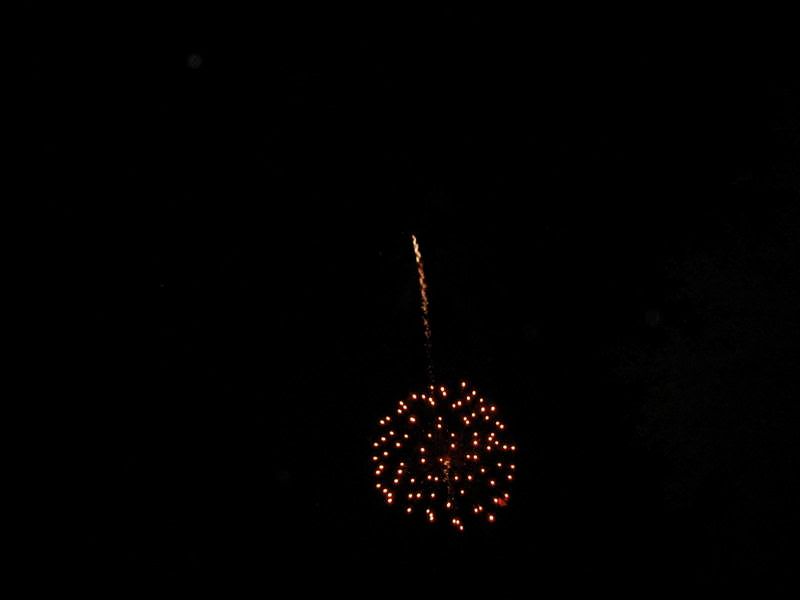 While the pics can't do it justice, I will have to admit that we were seriously impressed with the fireworks. We've tried to go into Austin for the 4th before, and it's such a hassle.  We decided this year to stay in Leander, and we weren't expecting much.
We couldn't have been more wrong.  The fireworks show was a half hour of non-stop explosions.  Better than anything we had seen in the past.
Now, we've just got to convince MK that the entire show wasn't just for her.  Or maybe not.