When we last left our CB, she was celebrating her fifth birthday.  This time we pick up…at her fifth birthday. I don't want to say it was getting out of hand, but CB refused to answer to anything other than "Birthday Girl"  At least she was polite.  She just informed us in the morning that we could go ahead and call her "Birthday Girl" for the rest of the week.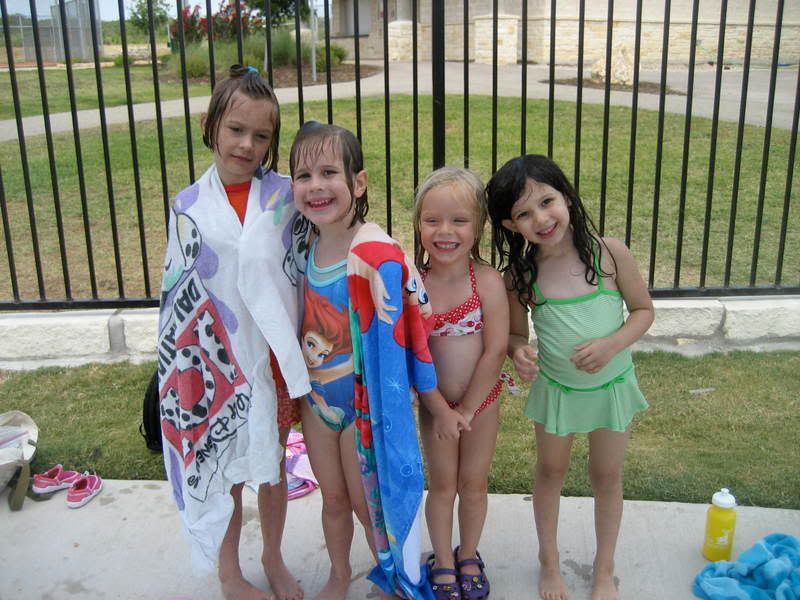 Splash Pad Party.  Hangin out with her girls.
And, of course, continuing with the Princess Theme.
Couple of blue-eyed, blonde haired girls enjoying the action
Just me, or is little sis trying to squeeze in on the action?
While there are tons more pics, I think we've had enough birthday celebration for some time.  Until next year, when CB has reserved the month of June for her celebration.