As I'm always on the lookout for cultural activities for the family, I thought this one was too good to pass up.

Everyday I walk past this "art piece" on the UT Campus, and everyday I have to resist the urge to run through it.  A grown man playing by himself in this thing would seem a little odd, but throw in a couple of kids…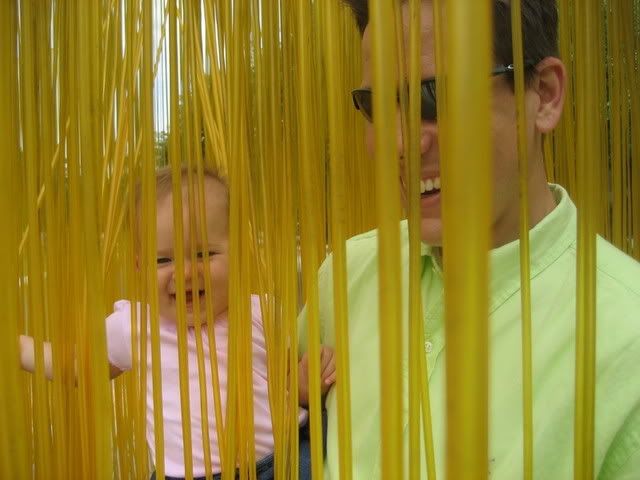 And you're now just a cultured father exposing your children to the finest in modern sculpture.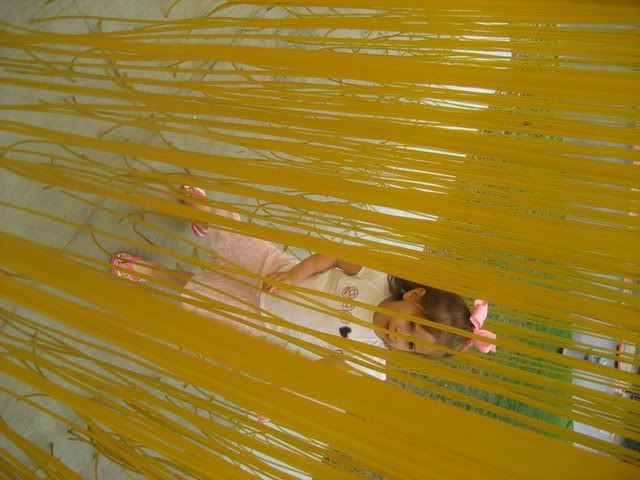 I'm not sure if this represents humanity's struggle against the ever constricting forces of life, or if someone just ordered the wrong mushrooms, but either way the girls loved it.
Little Miss MK liked it so much, she decided to take along a souvenir.