How many times have I heard this? Whether it's fishing trips or golf getaways the story's always the same: the weather was better last week and will be much better next week. However, our luck changed this past weekend. We made the trip to Sweet Berry Farms in Marble Falls. Unbelievable. It's May and it was in the upper 50's when we left Saturday morning, and never got out of the low eighties. Not to mention there were strawberries galore, and onions, and goats in trees – more on that later.
This was the first trip for me, but the girls were old pros. Check out MK in action.
[vodpod id=ExternalVideo.530567&w=425&h=350&fv=]
CB was, of course, leading the charge.
MK was filling up the stash quickly…
One of the newest additions this year was the potato and onion crops. CB wasn't so sure about all this, but assured us that she would definitely pull some onions for PaPa.
[vodpod id=ExternalVideo.530571&w=425&h=350&fv=]
CB's still not so sure what to think of this one…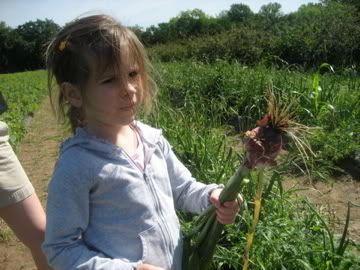 One of the smarter decisions we made was snagging a wagon on this trip. Once CB took over, she was a man on a mission.
One of the definite highlights of the trip was the animals. Sure, the berries are nice, but you can't beat the goats. Which brings up an interesting point. Goats are one of my favorite animals, goats along with donkeys. Al says this speaks volumes about my personality, but that's for another time.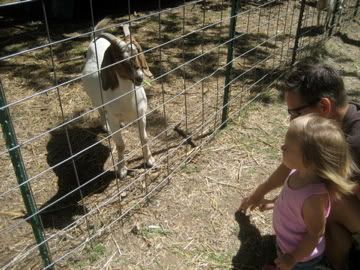 Sharing the love with MK.
Nothing wrong with these goats, they're on the ground. The last time the girls went to the farm CB kept telling me about the goats in the trees. I never argued, just chalked it up to her being my daughter. Sure enough I turned around yesterday and…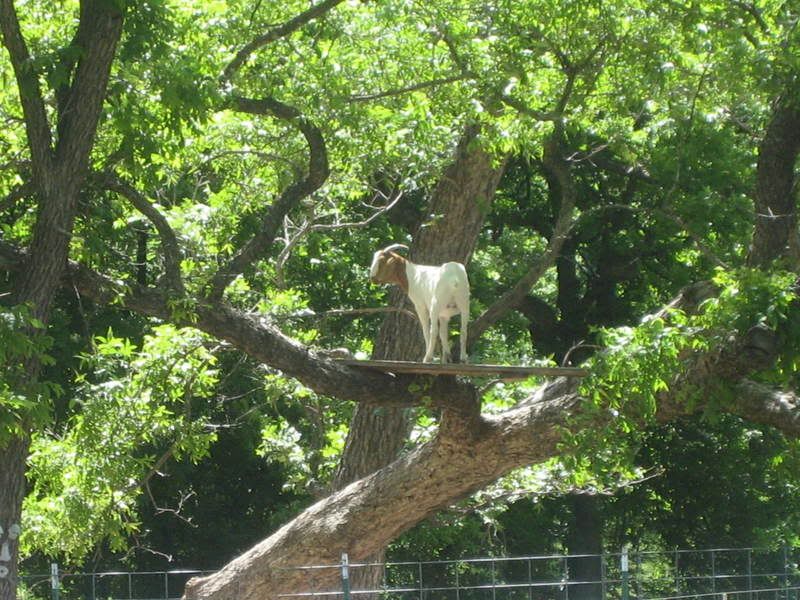 Not sure how this happened, and I'm not asking questions.
Ok, this is the last thing about the goats. I promise. But I couldn't pass this up. It's not often you see the "Lady and the Tramp" spaghetti scene recreated with onions and goats.
[vodpod id=ExternalVideo.530573&w=425&h=350&fv=]