For all you non legal types out there – that stands for Deceptive Trade Practices Act.  While I've been on both sides of a DTPA case, I never believed in them until now.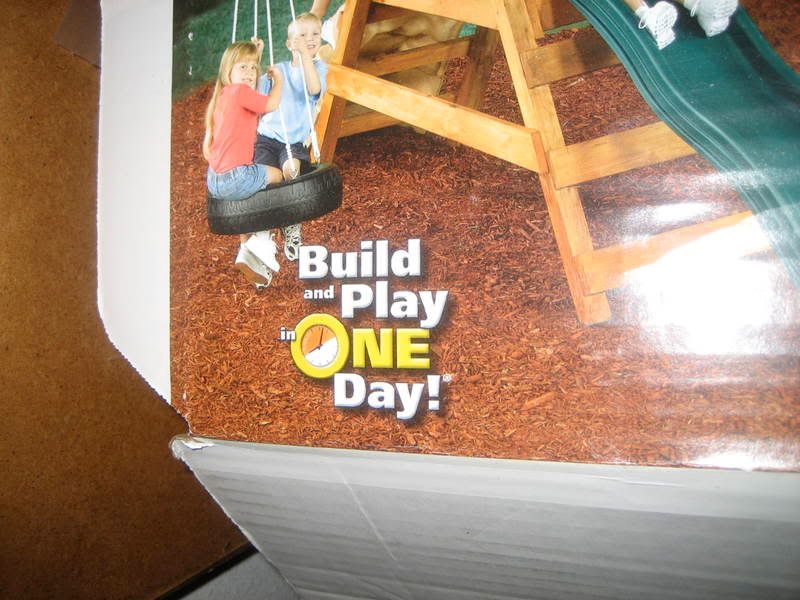 Build and Play in One Day – Deception at it's worst.  I've never seen such gross negligence as this.  Build in one day?  Sure, if your last weekend project was an eight bedroom house, or perhaps a large condo in downtown Manhattan.  No problem.
Let me back up a bit.  The girls, including ringleader Al, had been hitting me up for a swing set.  I rejected all the options; too flimsy, too cheap, it's all balsa wood, etc.  This kept me alive for some time, but when it came down to it, I had to make a move.
I found a kit that had instructions and the actual swing seats and chains.  But you had to supply the lumber yourself.  Now we're talking.  I wanted 4×8's and lots of 'em.  Nothing mickey mouse here.
Problem is, when it comes to something like this, my confidence generally outweighs my ability by a large margin.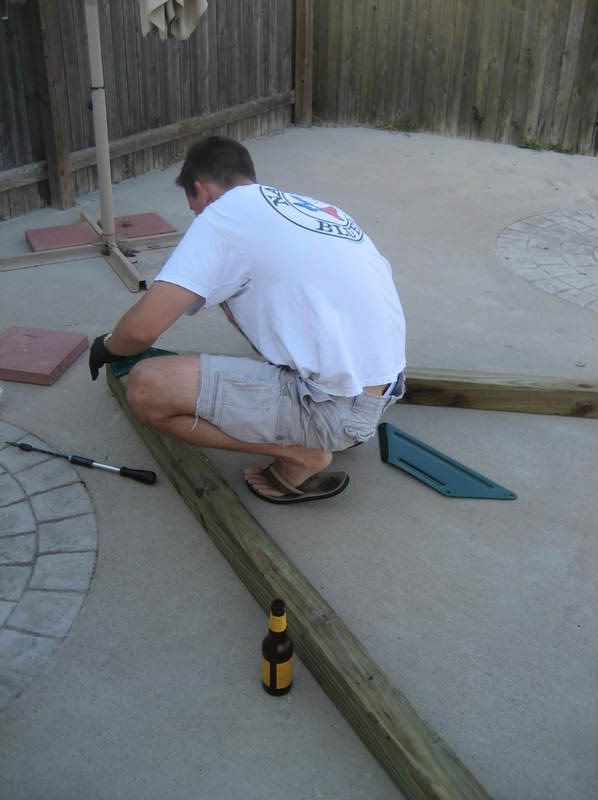 Proper carpenter gear as always.  More on that later.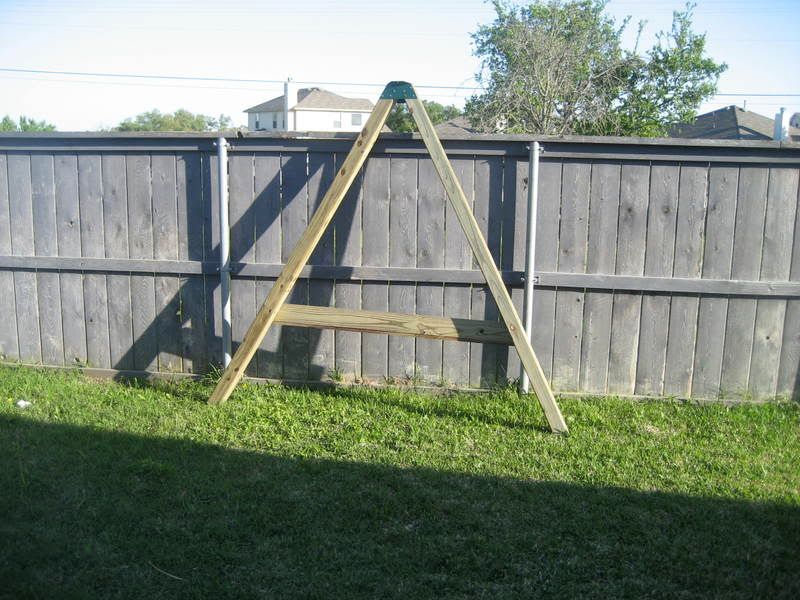 Progress…at last.  I worked until close to midnight on this behemoth.  And thanks to the flip flop sportin carpenter.  I had enough splinters, wood shavings and blisters to last a lifetime.  Not to mention, I woke up about every 45 minutes screaming.  I told Al not to worry, the back spasms only lasted about 15 minutes and to go back to bed.  She was less than sympathetic.
I knew it was bad when I got out of bed the next morning and took half a dozen Alleve.  I woke up shortlty thereafter and realized that I was only dreaming.  I needed at least a dozen Alleve, but I was so #$#%! sore there was no way I could have made it out of bed to get to the medicine cabinet.
The final result…
The girls loved it.  Not only can they both swing from it, but I could hang an engine block from a 48 'Buick from this thing.  Not that I would necessarily, but like my dad always said, "It's nice to have options."