It's been a while.  I know.  Just didn't have a ton of Easter pictures to post, and nothing in the way of grand inspiration.  So, I'll just go with what I've got.
Of course, you've got the obligatory Easter Egg Hunt photo-op.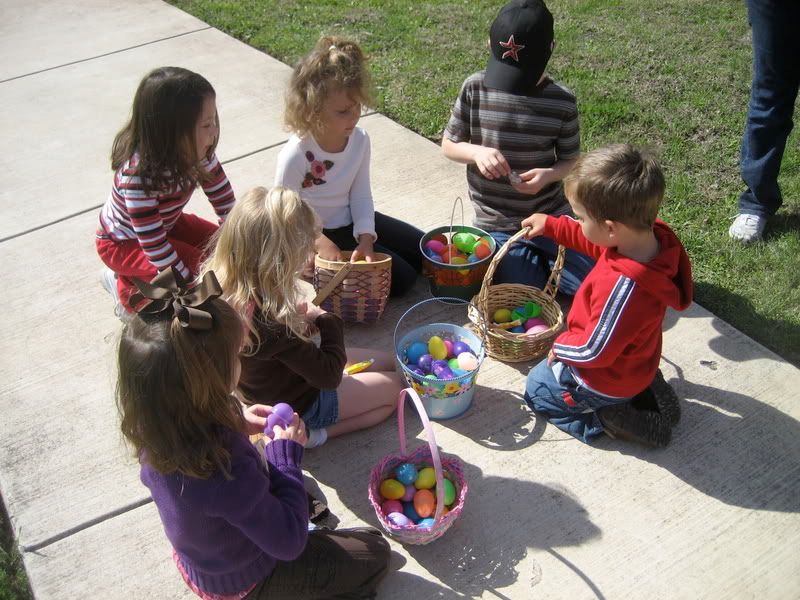 Wouldn't be Easter without the crafts.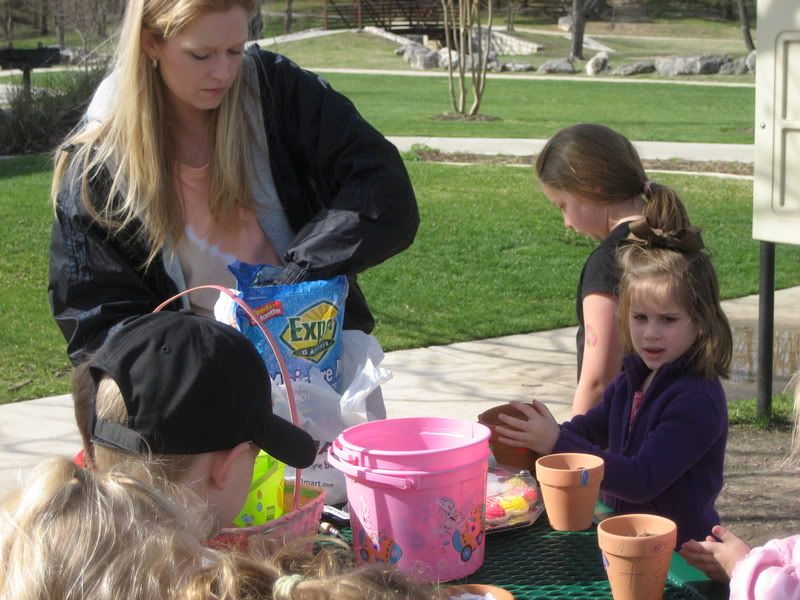 CB eyeing the competition.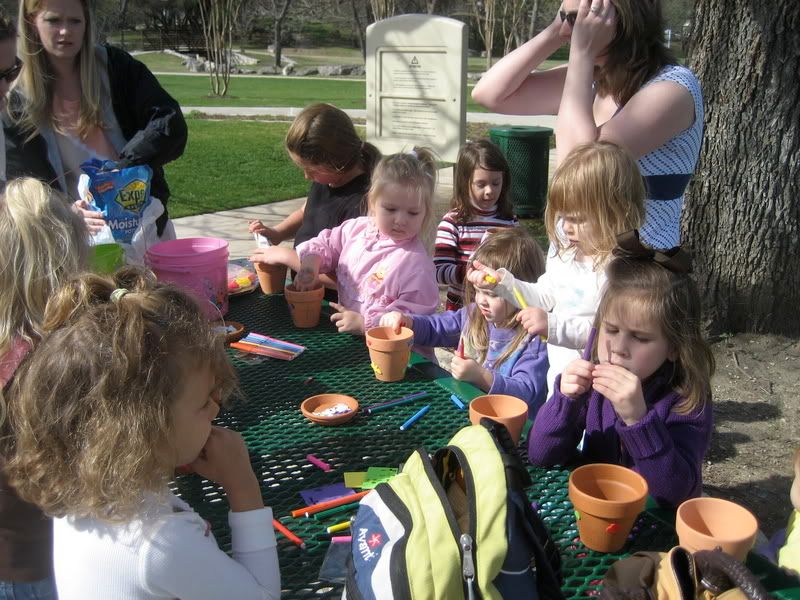 Intensity.  That's the only thing I can say about CB.  That girl is grinding on the project.  Everything has to be up to her standards, and don't dare mention anything otherwise.  One of the things I love about that girl, but one of the things that leads to some issues as well.  Intensity – got to keep reminding myself of that.
I've seen all these other Easter photos of the picture-perfect children in angelic poses and frankly, I'm not buying it.  Anytime you see a picture like that, you know there's a frazzled parent standing off to the side threatening serious, bodily harm.  I managed to get both girls dressed before church, and not ten minutes later Al is yelling from the bedroom, "Why is MK running around in a diaper -we're leaving in ten minutes."
Sure enough, Little Houdini – she of no shoulders – had managed to slip out of her easter dress and was trying to pull her shoes off as well when I finally caught her.  Needless to say, we didn't get a ton pf photo-ops.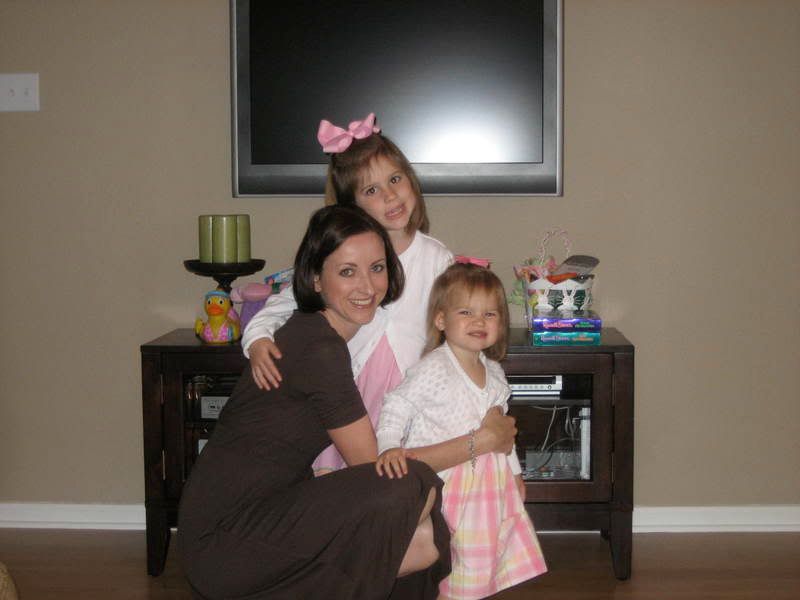 Al wasn't planning on jumping in the pic, but really, how else do you keep MK clothed and keep the hair pulling to a minimum?  Happy Easter!