I didn't even know that Austin had a rodeo. But last week, the girls proved me wrong.
Appropriately enough, they started with the Longhorns.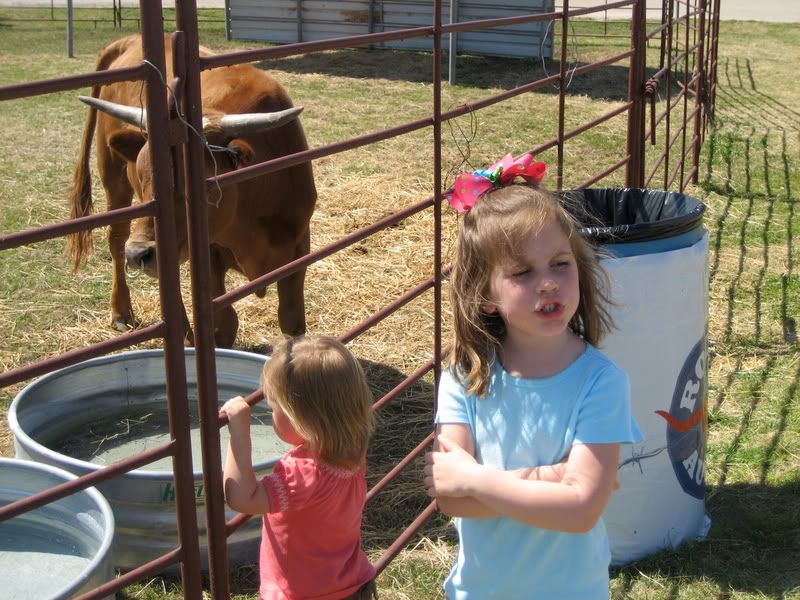 "Mom, MK's scaring the cows"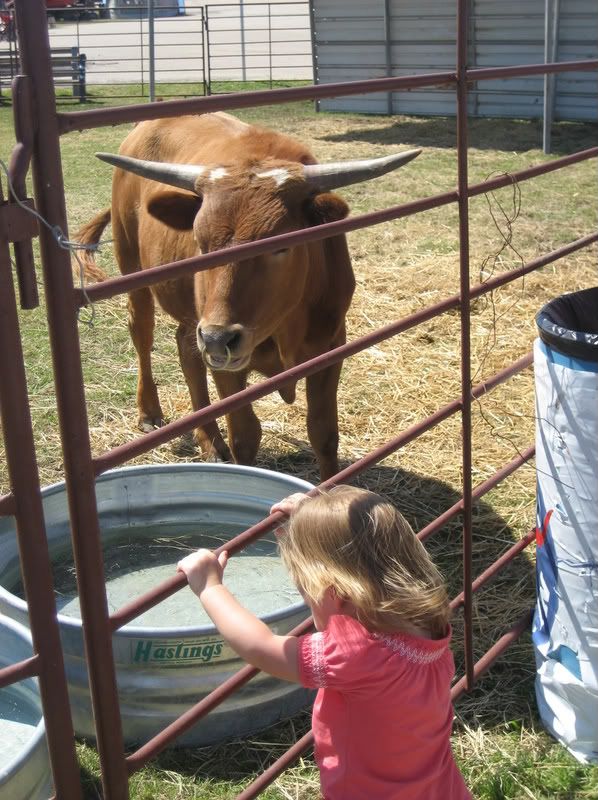 "Gotta be a way I can ride that thing."
Keeping with the livestock theme, Al was telling me all about how they saw Elsie – the famous face of Borden's Milk. We've argued about this quite a bit, but seriously, do any of you remember Elsie looking like this?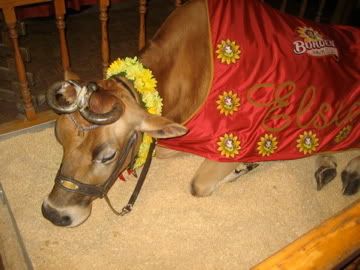 Some kind of Bovine extreme makeover in my opinion.
CB was getting the hang of this farm girl thing.
And MK was, well, being MK…
I've been contemplating for some time putting a top ten list of may favorite songs on the blog and letting others argue it out. Problem is, I'm a music fanatic and it's hard to get the list narrowed down. One of the definite "musts" is Adios, Friends by Walt Wilkins. It's a song about an eight year old kid bored to death with the whole elementary school scene. He spends the day dreaming of outlaws that "ride up to school with an extra horse behind". What does all this have to do with anything?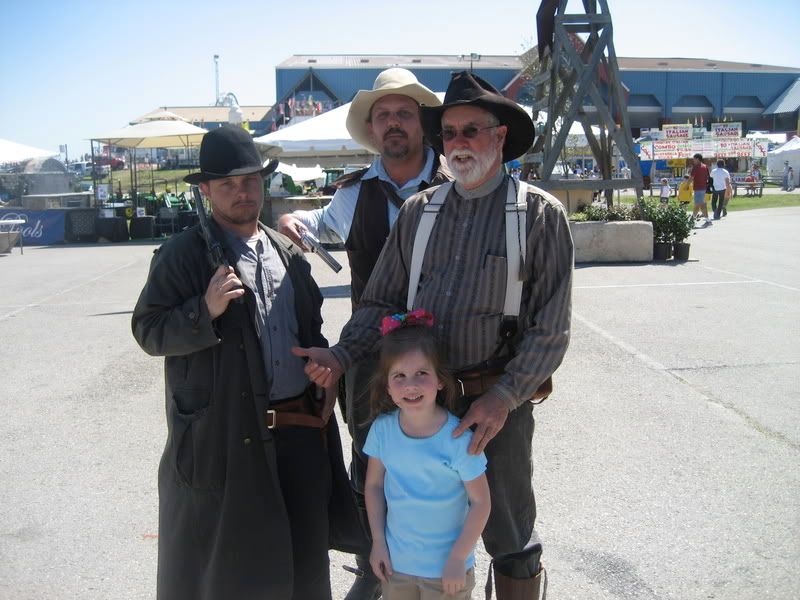 Apparently, it's genetic.