Here is my one chance to be an official guest blogger after much begging. Let me warn you that I am about to brag about how blessed I am to have such a wonderful husband. Mark and I's 10 year wedding anniversary was last Friday and he definitely didn't let me down! I received a huge bouquet of stargazer lilies the week leading up to our anniversary. Quite the sentimental man since this was the main flower in my bridal bouquet.
This was not the end of flowers for me either!! 2 dozen roses waited for me when I woke up on our anniversary. What can I say? He is quite the romantic.
I have prepped Caroline with the recitation of "diamonds are a girls' best friend" recently to which Mark would over hear this and roll his eyes. Mark surprised me with a diamond anniversary band at lunch and I still can't believe it. Maybe I should teach Mary Kate something for Mark to overhear…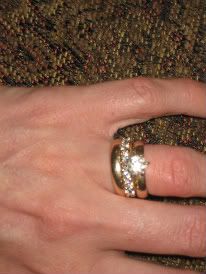 Thank you to Aunt Erin for babysitting so Mark and I could enjoy a dinner at North in The Domain. I don't know if I enjoyed the food or actually being able to sit down for an entire meal without CB interjecting about her several imaginary friends or MK scarfing her food down in 3 minutes and trying to nose-dive out of her booster.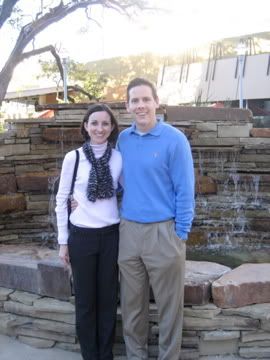 Our 10 Year Anniversary will definitely be unforgettable and ended in a bang! We were rammed into from the back as we were waiting at a stop sign. Thankfully, we are all fine. Once again, our life is never dull.