I have been way behind on my blogging duties, but Al has been catching some good pics, so I thought I'd throw in a random assortment.
Backyard fun.  The girls have been having a blast with this one.
CB says she was pushed, but MK is staying silent on the whole thing.
Speaking of fun toys, it's amazing what they're doing with technology today.  We spent a fortune ordering this prototype from Sharper Image, and it has quickly become MK's favorite…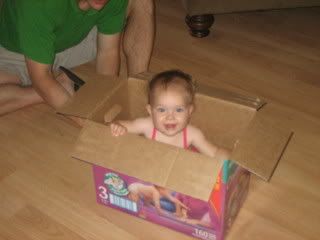 And you know it wouldn't be springtime-summer fun without some face painting.
Hey, I warned you this was random.