Maybe I've overdone it. CB's an addict. "Big as Your Face" is now an integral part of her vocabulary. While many of you know how much I can't stand this town, I will have to admit that the Chuy's on 183 has the best outdoor seating around.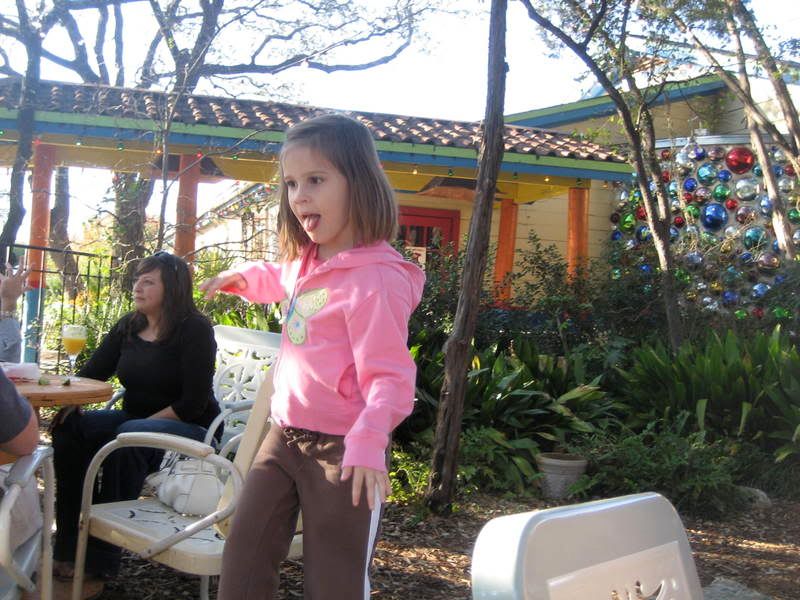 Some serious concentration from my little "Air Havens"
MK enjoying the scene.
And for CB…Classic Chuy's Pose