We've been promising the girls a trip to the zoo for quite some time now.  The weather this past weekend was so perfect that we couldn't refuse.  Throw in a trip to Schmaltz's for the old man, and we're all in.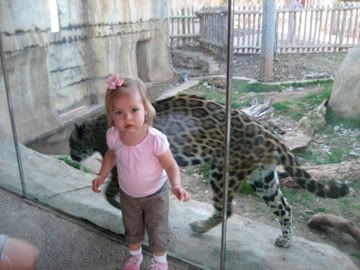 CB was a little leary of the big cats.  She sides with Nana in thinking these things look best on a purse.  MK however, wasn't so bothered.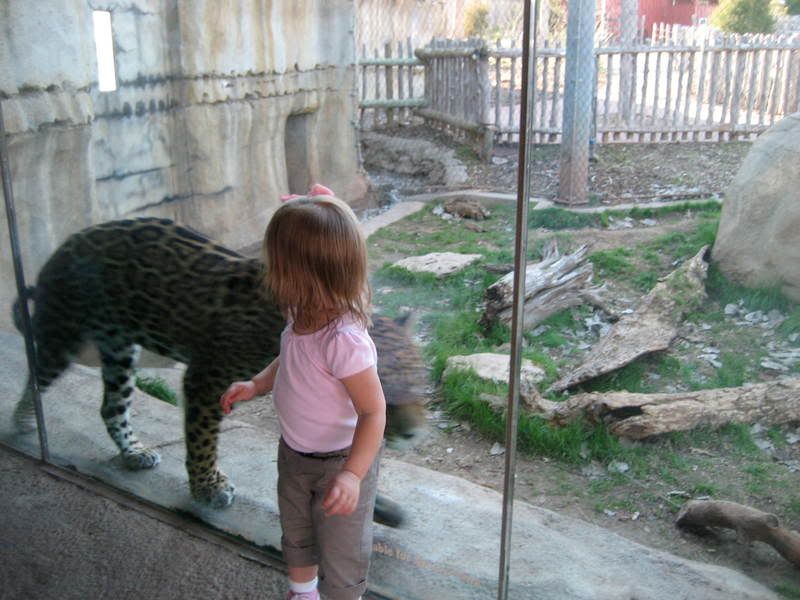 Ok, maybe a little concerned.
CB's favorite part of the trip?  Hanging with her cousin, Maddy.
CB was loving her baby-sitting gig.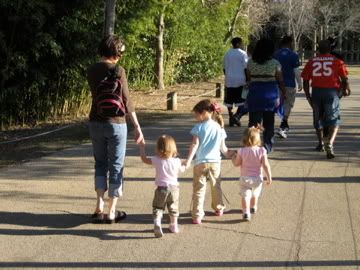 Poor CB, having to keep up with little sis, Maddy, and mommy.  Quite a chore.
The tradition continues.  Anytime we're near a zoo we've got to have the obligatory giraffe picture for Nana.  I had them when I was young.  CB has had her share, and now little sis is in on the action.