A bird, a plane????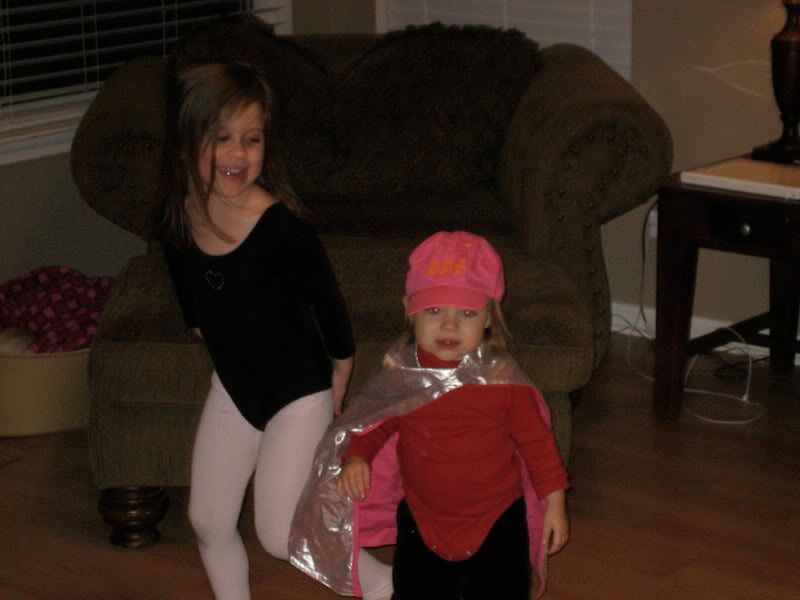 No, actually it's a satin cape and a pink Gap hat. Superheroes are a little different around here.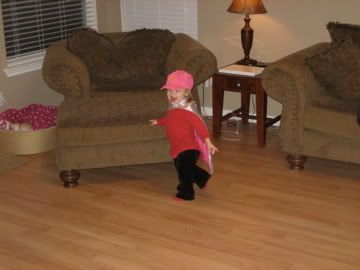 Preparing for take off.
CB had to step in and show her how the old pro rocks the cape.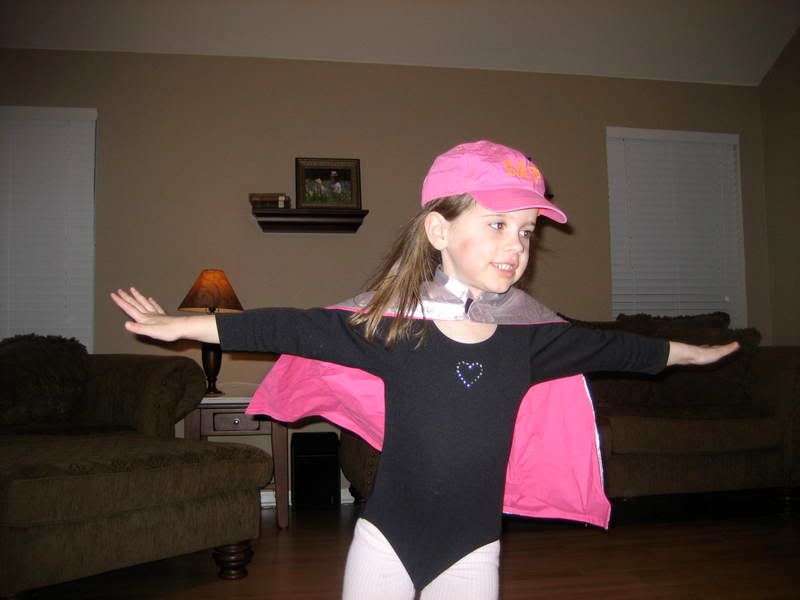 Bullets, tanks, kryptonite???? No problem. The only thing that can stop this girl is some frizzies.