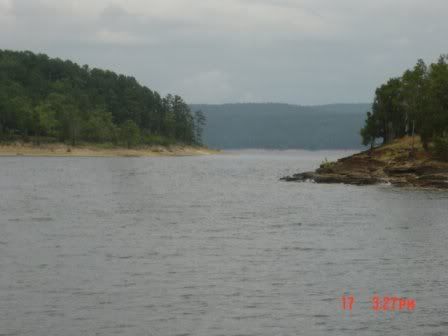 Our first vacation, well… ever.  Pretty depressing when you think about it.  However, the trip itself was a blast.  I highly recommend Lake Ouachita.  The lake is annually rated by the EPA as one of the cleanest lakes in North America, and after visiting I can see why.  The water is crystal clear, and freezing!  Not to mention the scenic beauty surrounding the place, if you can put aside the dead bodies and Force 5 Hurricanes (More on that later)
      More importantly, it was a great time for CB and her Papa.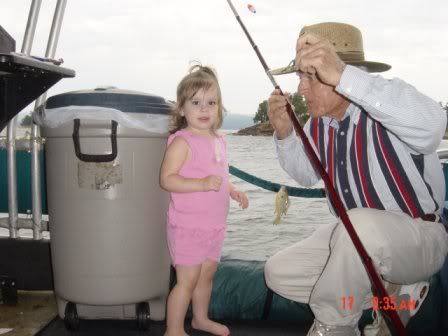 I've read numerous studies that say various genes in  families have the propensity to skip a generation.  Looks like the DNA for a master fisherman traveled straight from Papa (Jumped directly around Daddy) and landed squarely in Caroline's hands.
Yes, Caroline reeled in her first fish with Papa, and then proceeded to reel in quite a few more after that.  With a cane pole no less!