CB had her fashion shoot to get ready for (2 year old pics) So that meant a trip to the stylist for her first do!!!
Mommy and stylist to the stars discuss highlight options.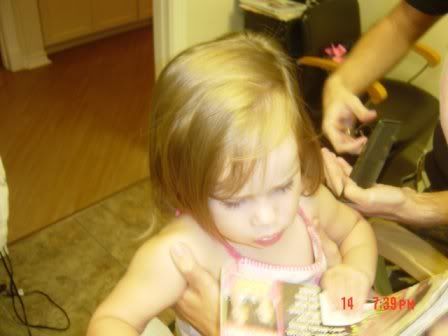 As you can see below , CB is going to have the same problem as her Daddy – How to
deal with all that thick, curly hair!!