I am impressed!!  I've been hearing about the Louisiana Boardwalk for quite some time now, and how they're trying to do something similar to the San Antonio Riverwalk.  Last night we took Nana and Papa over to Shreveport to see what all this was about.
I can easily say they have already outdone the San Antonio Riverwalk.  Everything there was immaculate.  So many shops, restaurants, and outdoor entertainment – and they've only got one phase open.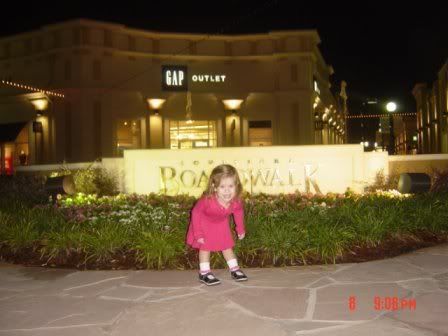 We're applying for a job as the official greeter.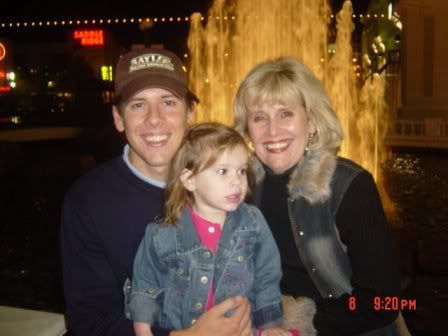 As you can see, CB loved the fountains!

This is a view of the Texas St Bridge that runs over the boardwalk.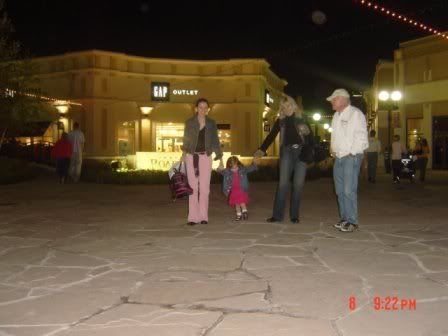 CB serving as tour-guide.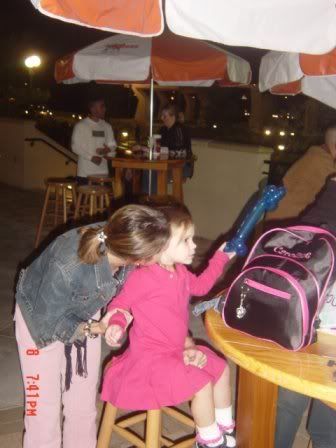 CB showing off the "Weiner dog" balloon the clown made for her.  The clown, "Jo Jo", as CB dubbed him was another story altogether.  CB would see the clown, shriek in terror and run, and then spend the rest of the night searching for him asking me over and over "Daddy, where's Jo Jo?"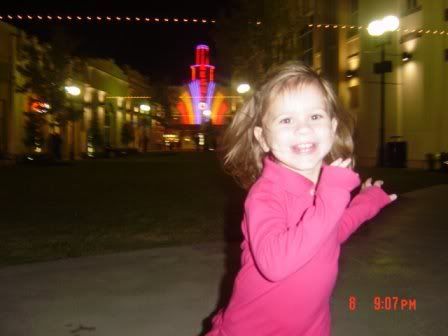 CB enjoyed the evening greatly.  Not to mention hanging out with Nana and Papa till way past bedtime.
And speaking of Papa –  I believe it was the German philosopher Goethe who once said, "Pimpin' ain't easy"