It's already that time of year again… Daddy falling off the roof, Mommy arguing about what lights go here and there….ahh Christmas at last.
This year, at least, we had lots of help with decorating.  However, there might have been too much help as my assistants began arguing over who got to use the stuffed the Santa.

As you can see, things digressed quickly, and it wound up as one big brawl on the couch.
Finally, CB just grabbed all the ornaments and things progressed smoothly.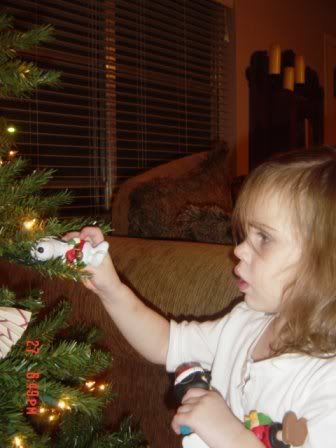 One last addition to the decorations.  CB has dubbed the new guy "Snow"
She's nothing if not creative.