A couple of weeks ago, we had a monumental occurrence.  Unfortunately, the blog has been down for awhile, so I'm making up for lost time.
Back to the story, CB had her first day of school at The Prep School.
CB was very excited and kept telling us all about going to "My School, My School!!!"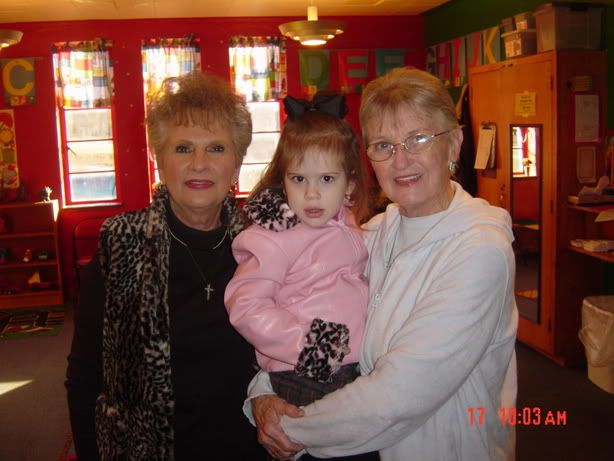 Here is CB with her teachers…she loves them.  Although one of the teachers must look familiar, because CB refers to her as "Nana"
On a side note, we are very pleased with the school, but I am looking into other options.  After her first day, CB came home and was telling us everything she did.  She grinned at mommy and told her how she "kissed a boy"
She then looked at me, and of course refused to tell daddy anything about this event.  Nonetheless, I'm looking into a Private Catholic All-Girls School immediately!!!