Yes, I'm well aware that it's February, but like I said earlier…technical difficulties.  Al, CB, and I headed to Dallas for the New Year's weekend.  Priceline is the best thing I've found on the internet so far.
We stayed at the Hilton that is adjacent to the Galleria, Al and CB just hated that.
The best part was the indoor pool.  CB loved it!!!!  She had not been swimming since this summer, and when I told her she was going swimming in December and started unpacking her bathing suit – she looked at me like I was nuts.

CB still wasn't sure what to think about the indoor pool, quite an experience for her, but as you can see she loved it.  In fact, I think the rest of the trip was a let down, we know for next time that we never have to leave the hotel!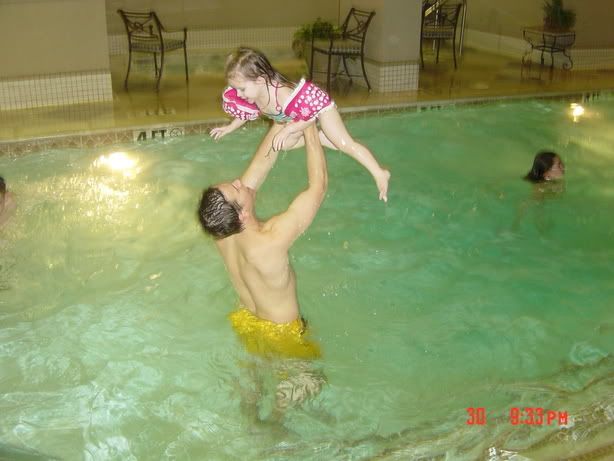 Now you might be wondering, "Where is Mommy?"  Mommy was all excited and ready to jump in, until she discovered the water temp.  So that left Daddy to brave the arctic tundra.  It looks like CB is smiling…actually her mouth just froze that way.
On to the Shopping!!!!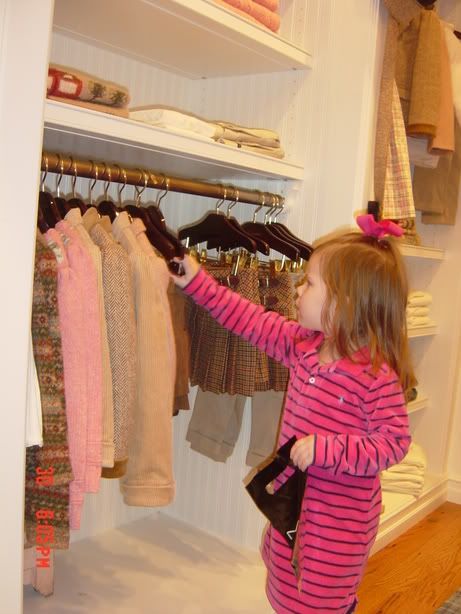 Unfortunately, the girl is a natural.  This is what we refer to as one of her "Nana" tendencies.
And another girl on the way.  If she's anything like her older sister, well I just hope the Courthouses are wheelchair accessible when I'm hauling my carcass into Court at age 97 to pay for the girls' last shopping trip.