Al took the girls last week to Marble Falls to pick Strawberries and Blackberries.  While Al said this was her idea, I soon realized that MK was the mastermind behind the whole thing.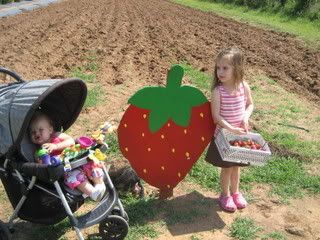 "Enough with the pictures, Big Sis needs to get to work!"
With MK cracking the whip, CB set out to some serious picking.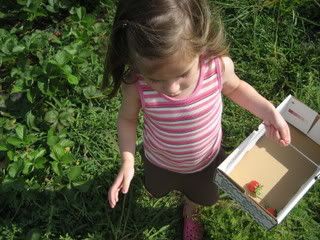 Slow work at first, but CB is a pro at this, and soon got in the groove.
The Little General checking out the day's haul.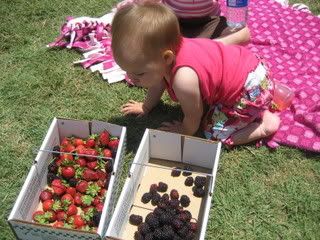 Quality control is always important.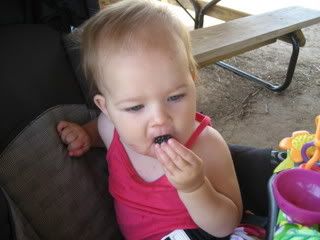 You just never know when one of those sour ones are going to ruin the bunch.
You can't expect a girl to eat all these with nothing to drink.  The answer, "CB, get over to that cow. Now!!"
"Wait!! Wait!! Are you getting all this?"
After her incredible labors, CB got a much deserved break.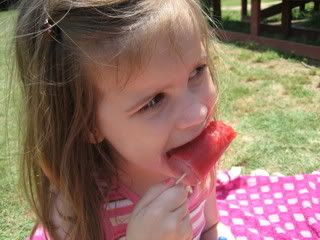 MK making a final check.
Apparently, serving as acting director of the berry patch takes a lot out of a girl.