Anyone that knows me is aware of the fact that I'm a huge Peanuts fan.  I always loved how Peppermint Patty referred to Snoopy as that "Kid with the big nose."
It appears that CB has picked up some more of her father's traits.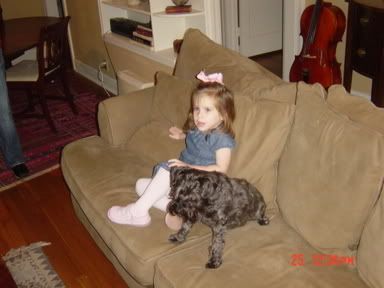 CB is pictured here with her new favorite cousin, "The girl with the moose-stash"
We were explaining to her that the dog's name was Abbi and that she was a girl.  CB looks at her and then exclaims "Moose-stash" daddy.
The rest of our trip home she could not stop talking about Abbi, and she couldn't wait to tell Bubba and Sissy about the girl with the "moose-stash"