CB was not sure what to think of this whole Easter Egg thing.  Don't get me wrong, she loves the idea of candy, but putting it inside an egg, and then having someone hide it from you…questionable at best.
Good thing Mrs Betty and Mrs. Glenda were there to step in.  CB's teachers turned loose an entire horde of 2 year olds for the great Easter Egg Hunt of '06.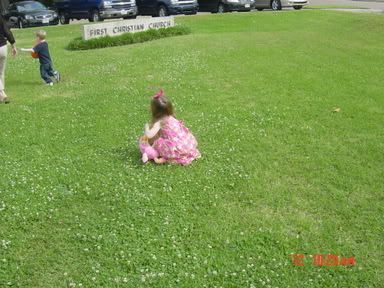 The girl's a natural.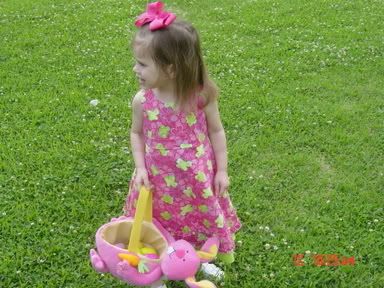 Wait…was that the Easter Beagle???  Yes, Daddy did his own preparation for the Egg Hunt…Peanut's style.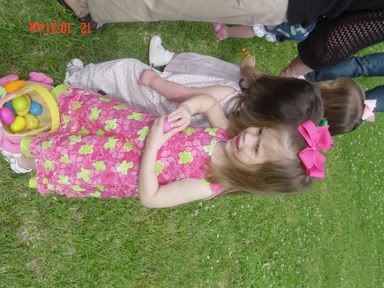 Enjoying the spoils of a tough fight.
All in all, a good first adventure.  However, CB assured us it was just a warm up for the great Hewitt Hunt soon to come.