Al and I have a longstanding tradition of doing absolutely nothing on Memorial Day – quite a way to kick off the summer.  I wish we could blame it on the kids, but it's pretty much always been that way.  So…when we had the opportunity to visit the McBrides in San Antonio for the weekend we jumped on it.

This is pretty much how the weekend went – I don't think CB got more than a foot away from any of the girls, but she was connected at the hip with Ann Claire.

Action pic of CB trying to drown Katherine.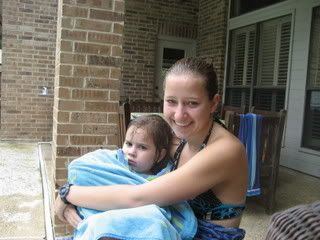 I don't think CB has ever had so much fun.  I've been a little delayed in putting these pictures up, because I've just now got the girl convinced we're not moving to San Antonio.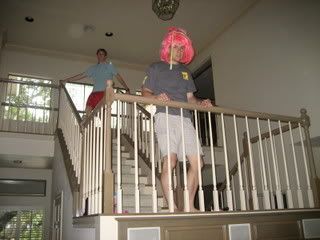 One of the big draws of the weekend was the "beauty shop".  CB made sure everyone had an appointment or several – Daddy even got in on the action.