If any of you are familiar with CB's past with regards to Santa, then you know it's not exactly a healthy relationship.  She can talk a good game, but when it actually comes down to sitting in the fat man's lap…it ain't happening.  Until, that is, this year.  Santa made an appearance at CB's school, and well, maybe peer pressure can be a good thing.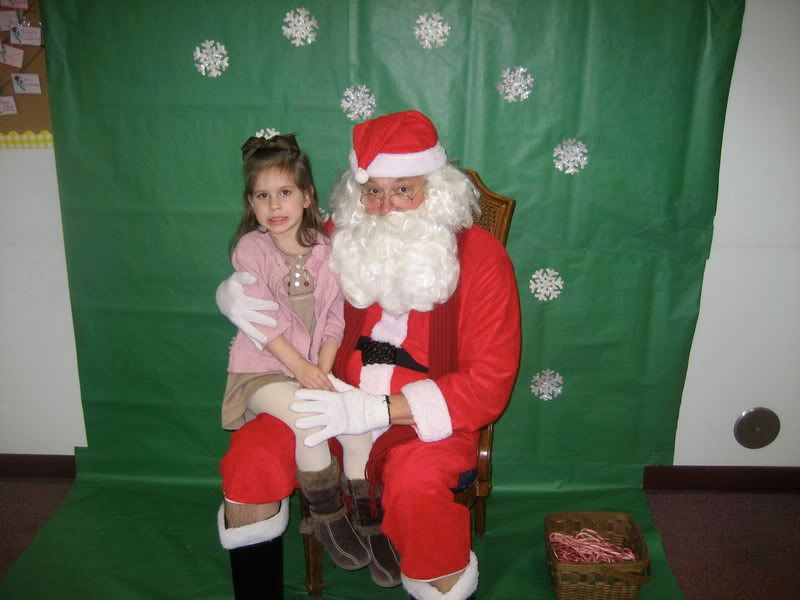 Not the most sincere smile, but a marked improvement.
But maybe it's not just a CB trait, it looks like it might run in the family.  Little Miss MK, who is scared of absolutely nothing…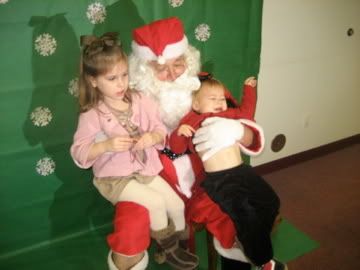 Christmas with Santa is not too high on her list.  Perhaps the Church Lady might have been on to something with the whole Santa thing.