I never knew Gingerbread cookies involved such a process.  I always just picked the things up and ate 'em to tide me over until there was a pecan pie available.  I now have a newfound respect.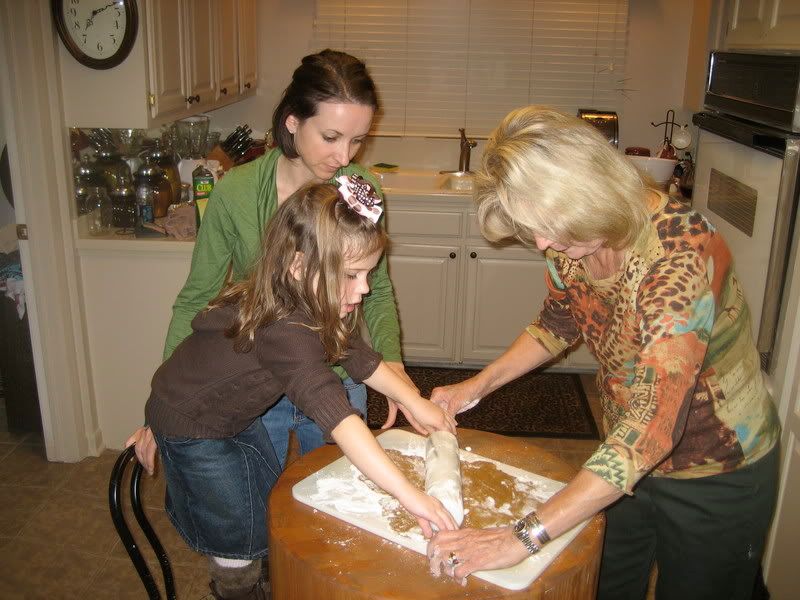 Trying to catch Nana and CB actually working, and not hamming it up when there's a camera around is next to impossible.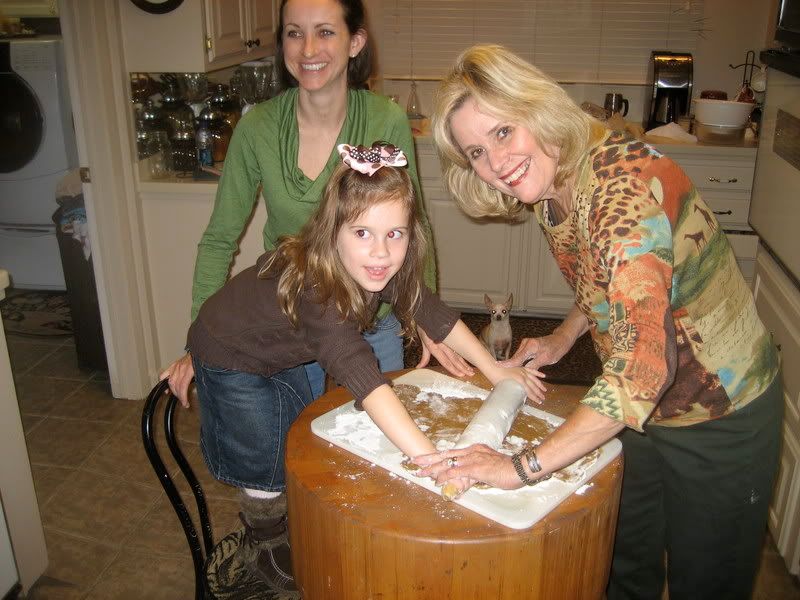 Exhibit "A".
With this much action, PaPa and MK could not resist, and eventually left their managerial posts.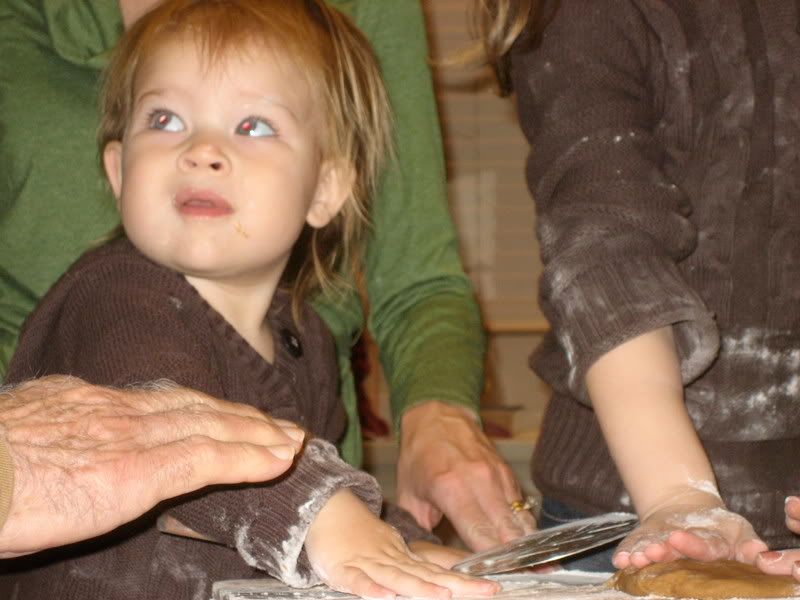 PaPa demonstrating the ever important "patting" technique that made him the original Iron Chef.  MK is, of course, soaking it all in.  Along with no less than 4 lbs. of flour.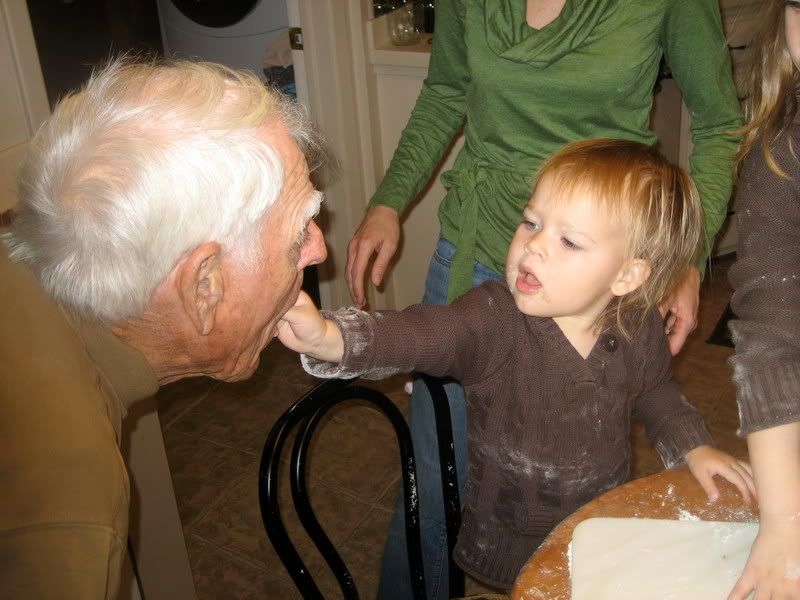 A little something for your troubles.
And now, finally the last step.  Icing.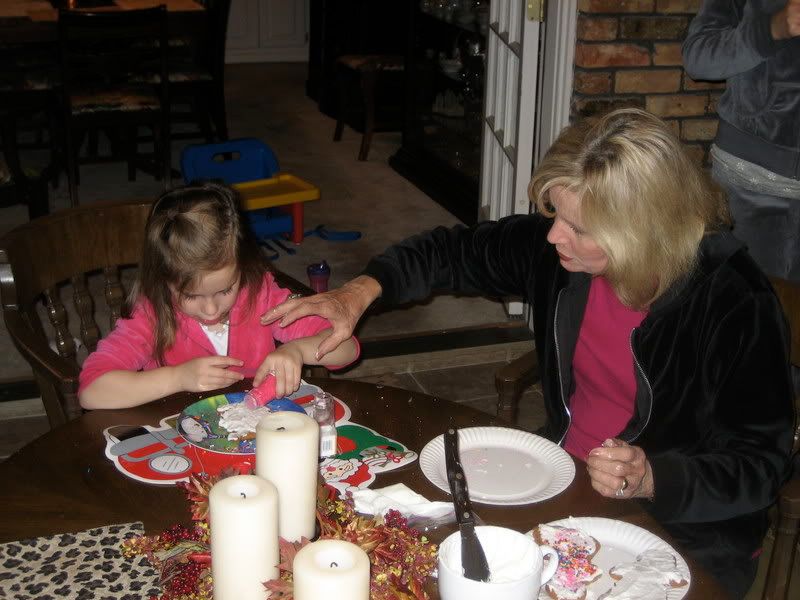 A steady hand is a must, not to mention adequate quality control.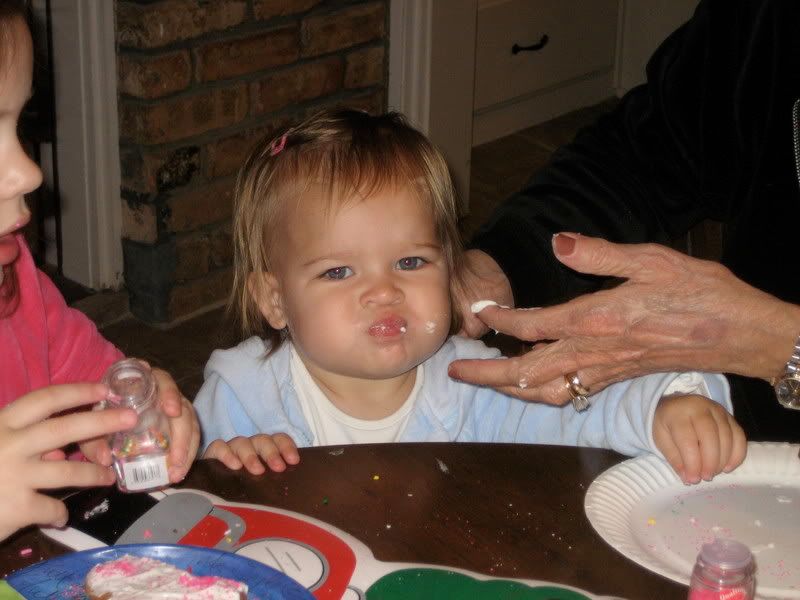 MK may not be 2 yet, but she has quite the sophisticated pallet.  She's going to be a hard sale.
The final product…
And, more importantly, the final verdict…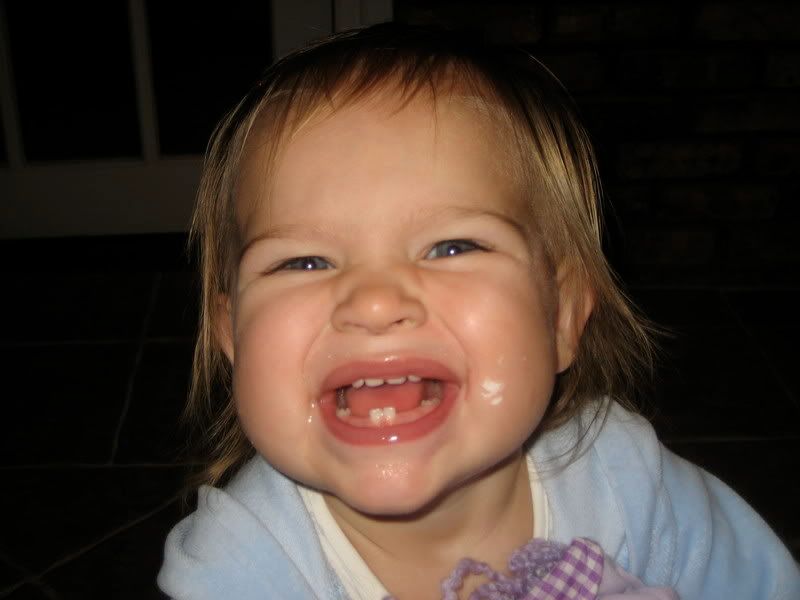 We have a winner!!!!!!