It was such a beautiful day here Saturday, and what better way to spend it than checking out the latest in dog house architecture.  Must be Austin.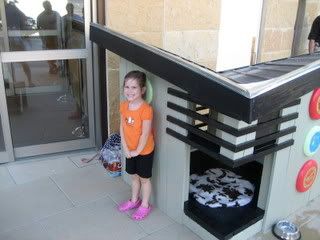 Several local architecture firms displayed their various takes on the dog house.  And it was a sight to behold.
I personally liked the tile work in the following.
The best of the best, in my opinion, was for the smaller guys.  Such as those spoiled rotten pooches that share our bed.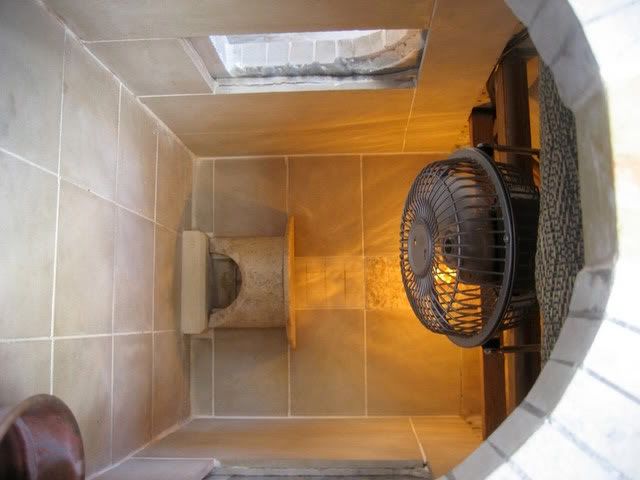 This house would be barely big enough for both of our chis, no problem for Sissy I'm sure, yet it was made of 100% limestone and had a fully functioning fireplace.
And a dog in sunglasses – no further description required.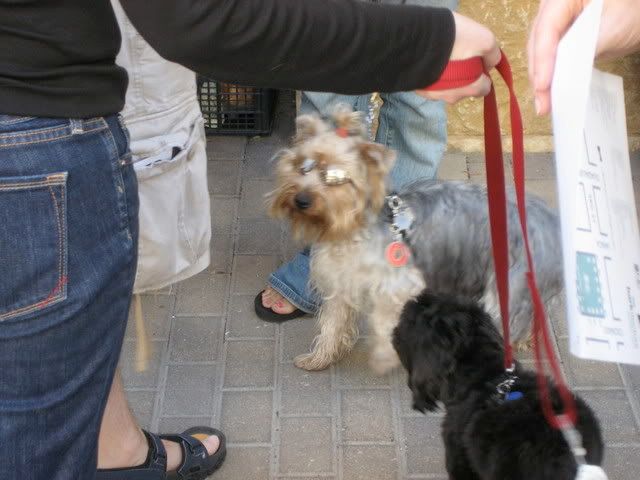 And the perfect way to top off our Austin Adventure…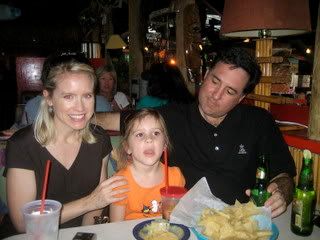 Lunch at the Hula Hut with Uncle Russ and Aunt Erin.
A great day was had by all and MK was definitely digging the Hula Hut scene.