Little Miss CB has quite the social calendar. It's been one birthday party after the other lately.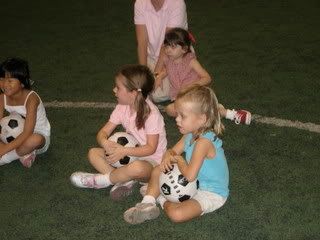 The soccer themed party was a big hit – even more so for daddy. CB got the soccer out of her system, I didn't have to get up at 5:30 on a Saturday morning.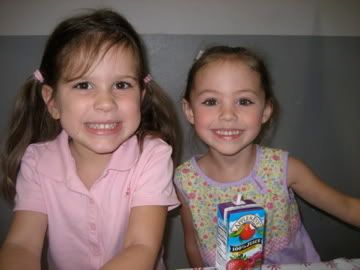 Cheesin' it up with the Birthday Girl.
CB got some stickers as part of her party favors. We never thought anything of it until later that day when we heard her announce that the "Face painting booth" was open. Her first customer?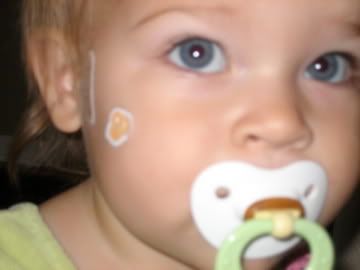 Little Sister, of course.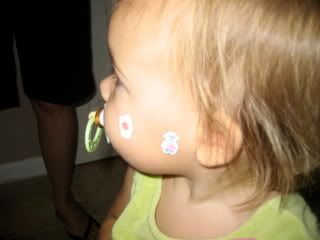 And, from the soccer field to Build a Bear.
CB in the early stages of "Vanilla's" life.
Posing with her new buddy.
A true party girl.
[vodpod id=ExternalVideo.433534&w=425&h=350&fv=]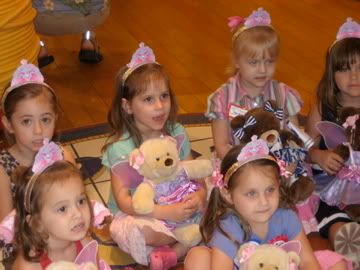 Definitely a hit with all the princesses.