Although there are countless benefits found in the Havens' DNA, there are some tragic flaws as well.  One that has plagued us for generations appears to have latched onto MK.  Although I'm not sure of the scientific name, we refer to it simply as "PaPa Hair" for its founder.
It strikes without warning and maybe the only hope for future generations is to get some curly haired spouses in the works.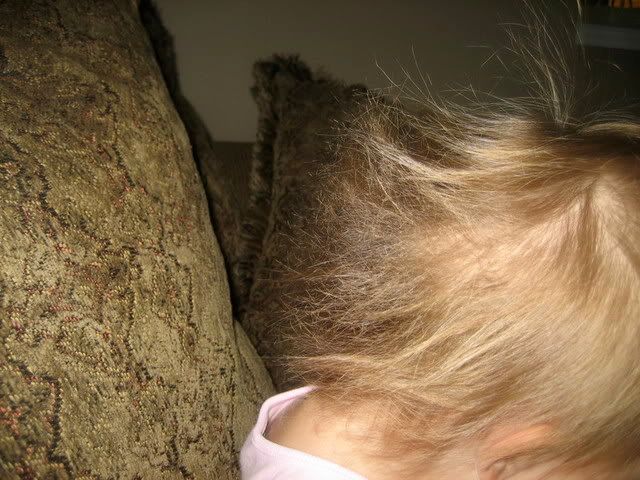 However, with these genes, it's still doubtful.