This is a different world I'm in; very different.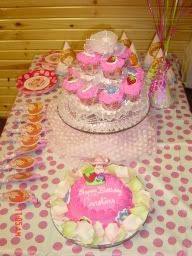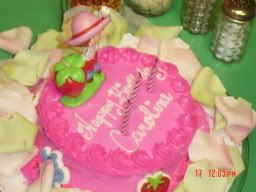 Miss CB's 3rd B-Day was today, and as you can tell it was awash in pink.  This whole universe of little girls is definitely new territory.   Al keeps telling me I'm perfect for the job (as evidenced, she says, by my title of this post – although I would still argue that Steel Magnolias was not just a chick flick but an essay on small town Southern life)…an argument for another time.

CB with Nana and PaPa for some pre-party pics.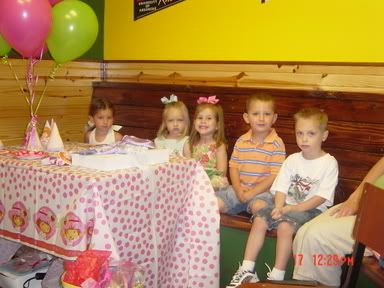 CB had a blast!!  You can see by her expression how much fun she had as the "Little Miss Party Girl" center of attention.
The thing that got me was the gifts – a tea set, Strawberry Shortcake Doll, and a Dance Outfit, complete with a dozen sets of play shoes – CB went nuts!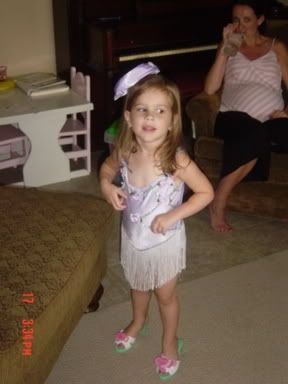 Notice the shoes in the pic above are different than those from the butterfly shows shown solo.  I'm not kidding when I said there were a dozen different sets of shoes, and CB wanted to be photographed in them all.  Another one of her "Nana" tendencies I'm afraid.
All in all, a great day, and as your 3rd birthday only happens once, definitely a reason to smile…