With the summer heat bearing down, and MK's arrival upon us, Al did what any good Mother would do…take her 3 year old out to pick wild berries.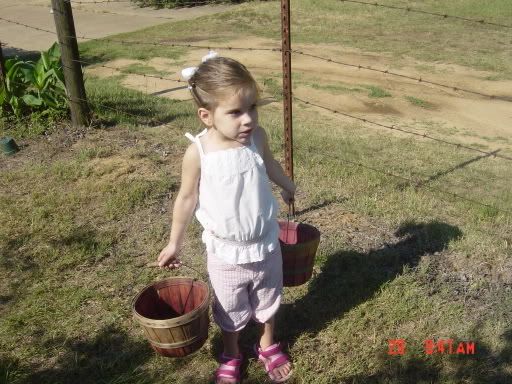 Armed and ready to go, CB set out for a hard day's work of picking blackberries and blueberries.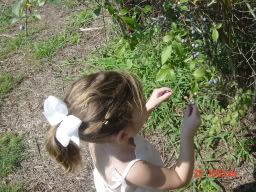 The girl is a natural, except of course for dealing with ants, the heat, dirt, and various other things you might encounter in the "Great Outdoors". 
Although Al argues that CB comes by that naturally, because unless there's a golf course or a pool within walking distance, Daddy considers himself the "Great Indoorsman"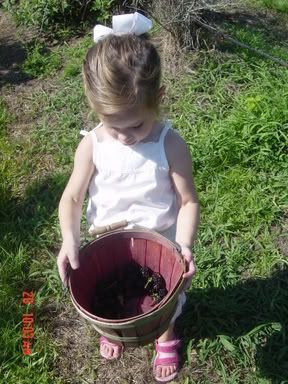 All in all, a good haul for a day's work.  And after that heat there's only one thing left to do…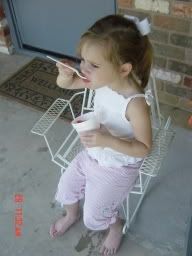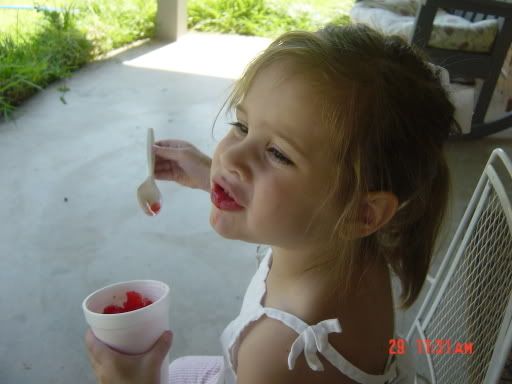 Sprinklers and Sno-Cones, the ever present bastions in the battle against Texas Summers.