After an eternity off-line, I'm finally back with some updates of all my girls.  The house hunt was awful, the move worse, and now we just drive around Austin-Round Rock hopelessly lost, but hey, we've got cute kids and lots of pictures…so it all works out.
Say hello to Miss Chunk-a-Lunk.


Kicked back and enjoying the bath…
Only Miss MK can make a duck towel look this good!

Loading up to head to the pool, at least we thought the sun hat was cute – Miss MK was, well, bored with the whole thing.
Not to leave anyone out of the updates, CB is adjusting well.  She loves her "New House"  Today was our first trip to the neighborhood pool, and I don't think we'll be getting CB away from here anytime soon…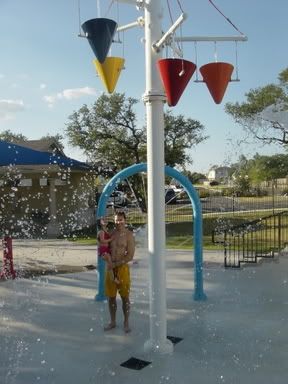 All in all, not a bad Wednesday.  Now, I'll leave you with a little inspiration for your Thursday —–SMILE!!!!