It's genetic.  It's a guy thing.  It's a Havens thing.  Whatever the excuse, it's all true.  When you throw in two Havens men – long term planning is all out the window.
That's why the eldest Havens' brother was heading to Austin for the weekend and calling me on the way trying to make sure the tee times for Barton Creek were set up for the next day.  And that's why Al was hammering me wondering why I was taking my suitcase to work with me on Friday when I still didn't even know what I was doing.
"Because if all of this works out then I'll head straight to the course after work and I'll have everything with me." Made perfect sense to me.
And work out it did.  We had an incredible round of Golf Saturday on the Crenshaw Course at Barton Creek.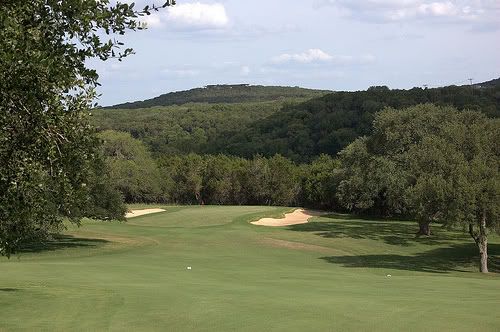 Trouble was this was Billy's Bachelor party weekend and I was supposed to have planned something.  There's that planning thing again.
We went into the bar at the resort after the round, part of my plan at that point was to keep Billy in the bar long enough and maybe he wouldn't realize I had nothing.
Just as I was starting to catch some grief for having nothing in the works, destiny called.  Either that or Miss Debra.
We were standing in the bar when a girl walks by, stops, looks me in the eye and says "Mark????  Havens??"
I'm used to being hit on by beautiful women so it wasn't that shocking it was happening again.  Either that, or it was one of Al's best friends that she taught with in Humble.  I hadn't seen Debra or her husband in over 5 years, so I'm thinking what are the odds?
We start chatting and she tells me that she's there with a friend and that they just so happen to have a private party scheduled that night with Jerry Jeff Walker.  Would we like to come?  Would we?  I've gone from nothing to this…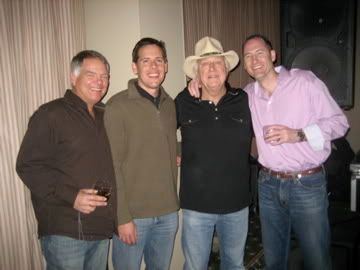 Hanging with Jerry Jeff.  You just can't set this stuff up.