With the weather this past week, we hit one of our favorite spots…the Iguana Grill.  I don't know if it was the open air, or the pink rock-star shades, but every picture we took of CB kept getting stranger…
Some kind of flailing "Walk like an Egyptian" pose.  We initially wrote it off as some Nana Connie tendencies, but it seemed even stranger.
CB's really rocking it here, and even MK started to get in on the action.
Then it dawned on us.  There could only be one thing influencing this strange behavior.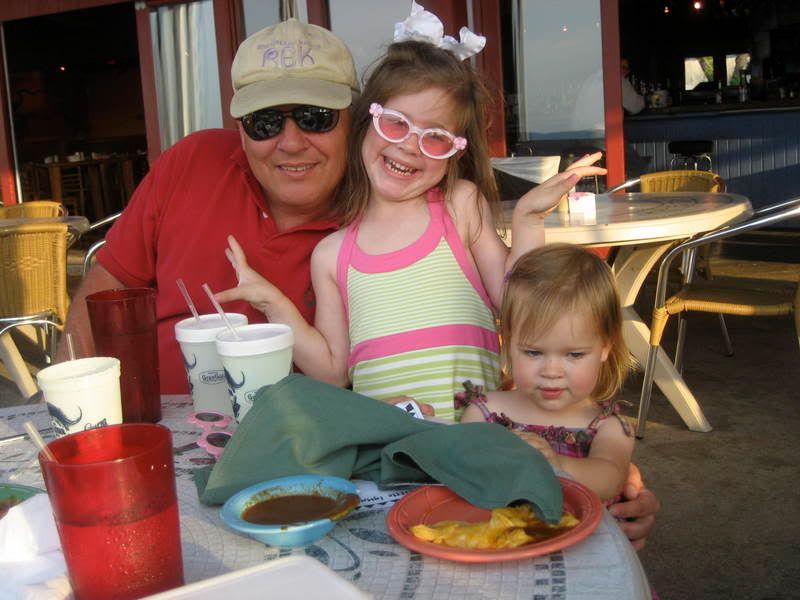 Uncle Billy!!!