Al gets these random updates online – "Your baby this week"  It tells you what your baby should be doing at a certain age, sitting up, walking, etc…  I know MK is rather advanced, but I'm still not sure how this one should be categorized.
Household chores?  Helping with the dishes?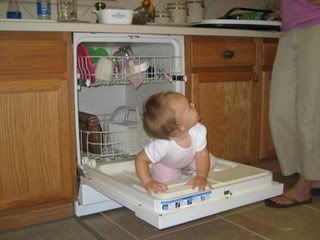 Or just wondering how long I can get away with all this.