Nana and Papa came for a visit this past weekend – at least I think Papa came – he spent most of his waking hours locked in the playroom with CB "playing house".
We did let him out for a little exploration around Austin.
Saturday night was picture perfect.  We made a trip to the Oasis and we could not have picked a better evening.
CB, making her first appearance in her new "do" by the way, and Nana were enjoying themselves.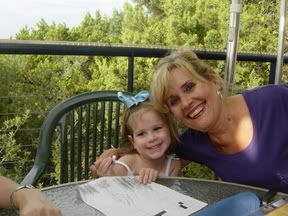 Don't even ask what these two were discussing???


A happy man – surrounded by all his lovely ladies.

I'll be the first to admit that I can lean toward the negative from time to time.  But on a night like this, with a live band, a breathtaking sunset providing the backdrop and daddy's girl to dance with…it truly doesn't get any better than this.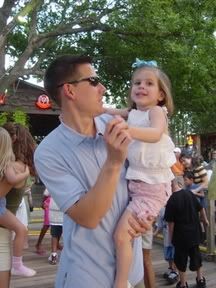 The girl's got mad dance moves…


And of course, it just wouldn't be an Oasis trip without the obligatory sunset shot…